The Backgrounds Megapack was originally made up of aerial shots of stadiums taken from Google Maps and Google Earth, but is now also containing Competitions, Player and Fan Backgrounds, as well as beautiful City Images.
75,845
2023.11 - Released on 08 Sep 2023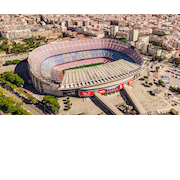 Fantasy WSL: Join our Fantasy WSL competition to Win FM24. Create your team then use code "WgKmzKIU".
You'll need to Login to comment