Football Manager Transfer Update for FM2023 with Latest Transfers and Updated Leagues for FM23 including Promotions and Relegations. Our FM 23 Data Update is the biggest Football Manager Update with hundreds of contributors and you can get involved and submit transfers yourself. Every real life transfer can be added to FM 2023 with our Collaborative FM23 Editor, what are you waiting for? Get editing!
Updated 02 Mar 2023
27,943 Changes
247 Contributors
FM23.0
Data Update Paused
A new official FM update has just been released and another official update will be released in the next few weeks. In the meantime work on our Data Update is paused. Please be patient and let the 247 fantastic people who helped people build our last Data Update take a break and just enjoy playing the game. We assume we will start work on the next Data Update in the last week of March.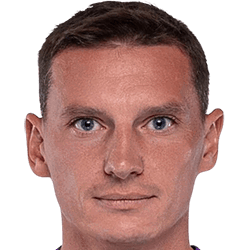 Oleksandr Nasonov
has been transferred to
LNZ Cherkasy
.
Oleksandr Nasonov
now has a contract until 30th June 2023 starting on 29th January 2023.