Football Manager Transfer Update for FM2023 with Latest Transfers and Updated Leagues for FM23 including Promotions and Relegations. Our FM 23 Data Update is the biggest Football Manager Update with hundreds of contributors and you can get involved and submit transfers yourself. Every real life transfer can be added to FM 2023 with our Collaborative FM23 Editor, what are you waiting for? Get editing!
Updated 29 Sep 2023
61,753 Changes
400 Contributors
FM23.4
Win a copy of FM24: We are running multiple competitions where you can win Football Manager 2024. Enter Now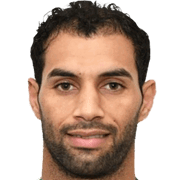 Saad Abdul Amir
has been transferred to
Al-Quwa Al-Jawiya
.
Saad Abdul Amir
now has a contract starting on 1st July 2023.