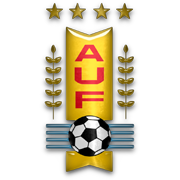 Rentistas are a team in Football Manager 2023. Rentistas play in the Uruguayan First Division in Uruguay in FM 23. Rentistas are a playable team in FM2023. Rentistas play at a stadium called "Complejo Rentistas" in Football Manager 23.
Name

Rentistas

Nation

Uruguay

Division

Uruguayan First Division

Average Age

22.87

Balance

£4k

Wage Budget

£0

Training Facilities

Basic

Youth Facilities

Basic

Youth Academy

Average

Youth Recruitment

Adequate

Stadium Capacity

6,272

Average Attendance

320

Ability

69%

Potential

72%
Rentistas Newgen Rating
Below Average
Newgens are the new players that the game generates and join the club on Youth Intake Day. The Newgens produced by Rentistas will be Below Average
Rentistas Transfers
Looking for players to buy for Rentistas in Football Manager 2023?
This is a guide to managing Rentistas in FM23. If you want to play Football Manager 2023 with an updated Rentistas squad featuring all the latest real world transfers then you should download the sortitoutsi FM23 Update which updates the Football Manager 2023 database with all the latest transfers, updated squads and promotions and relegations. It's the best Football Manager 2023 Data Update you can download.
Rentistas Players in FM23
All Rentistas Players in Football Manager 2023
| | Name | Age | Position | Wage | Value | Cost | Expires | Rating | Potential |
| --- | --- | --- | --- | --- | --- | --- | --- | --- | --- |
| | Hugo Silveira | 29 | ST | £150 | £32k | £3k | 31-12-2022 | | |
| | Juninho Rocha | 24 | AM RLC, F C | £140 | £52k | £4k | 31-12-2022 | | |
| | Mathías Acuña | 29 | AM R, ST | £140 | £27k | £2k | 31-12-2022 | | |
| | Luis Acevedo | 25 | ST | £150 | £31k | £2k | 31-12-2022 | | |
| | Leandro Rodríguez | 29 | AM R, ST | £140 | £30k | £2k | 31-12-2022 | | |
| | Baltasar Barcia | 21 | AM C | £140 | £435k | £34k | 31-12-2023 | | |
| | Nicolás Queiroz | 26 | DM, M RC | £140 | £27k | £2k | 31-12-2022 | | |
| | Franco Pérez | 20 | AM RL, ST | £140 | £137k | £11k | 31-12-2022 | | |
| | Gonzalo Godoy | 34 | D RC | £140 | £3k | £230 | 31-12-2022 | | |
| | Agustín Acosta | 21 | D/WB L, M RL | £100 | £348k | £420k | 31-12-2022 | | |
| | Alexis Rolín | 33 | D C | £140 | £7k | £550 | 31-12-2022 | | |
| | Gonzalo Andrada | 25 | D R, DM | £100 | £42k | £3k | 31-12-2022 | | |
| | Nicolás Prieto | 29 | DM, M RC | £140 | £25k | £2k | 31-12-2022 | | |
| | Matías Rigoleto | 27 | AM R, ST | £120 | £20k | £2k | 31-12-2022 | | |
| | Gonzalo Rizzo | 26 | D C | £140 | £23k | £2k | 31-12-2022 | | |
| | Lucas Machado | 24 | GK | £100 | £33k | £11k | 31-12-2022 | | |
| | Lucas Couto | 24 | D R | £100 | £38k | £13k | 31-12-2022 | | |
| | Nicolás Fernández | 19 | AM RLC | £100 | £137k | £235k | 31-01-2024 | | |
| | Marcos Pinto | 28 | D/WB L | £120 | £15k | £1k | 31-12-2022 | | |
| | Sebastián Fuentes | 35 | GK | £110 | £2k | £180 | 31-12-2022 | | |
| | Mathías Silvera | 23 | D LC | £100 | £43k | £26k | 31-12-2022 | | |
| | Jim Varela | 27 | DM | £490 | £9k | £660 | 31-12-2022 | | |
| | Alan Acevedo | 20 | D RC | £100 | £79k | £112k | 31-12-2022 | | |
| | Maximiliano Juambeltz | 20 | ST | £100 | £86k | £121k | 31-07-2024 | | |
| | Emiliano Corujo | 22 | GK | £100 | £36k | £32k | 31-12-2022 | | |
| | Juan Pablo Hernández | 21 | DM | £100 | £82k | £93k | 30-06-2023 | | |
| | Fabrizio Buschiazzo | 26 | D C | £150 | £14k | £1k | 31-12-2022 | | |
| | Cristian González | 23 | D/WB/M L | £100 | £40k | £24k | 31-12-2022 | | |
| | Agustín Tejera | 20 | AM RL, ST | £100 | £80k | £109k | | | |
| | Fernando Guedes | 20 | AM L, ST | £100 | £47k | £64k | 31-12-2022 | | |
| | Enrique Zapirain | 19 | ST | £100 | £76k | £121k | | | |
| | Lucas Puyol | 18 | M LC | £100 | £71k | £131k | 29-02-2024 | | |
| | Axel Vargas | 20 | D C | £100 | £36k | £49k | 31-12-2022 | | |
| | Bruno Todaro | 19 | WB/M R | £100 | £40k | £62k | 31-12-2022 | | |
| | Lautaro Agüete | 22 | D LC | £100 | £58k | £47k | | | |
| | Agustín Molina | 20 | AM/F C | £100 | £43k | £56k | 31-12-2022 | | |
| | Yamandú Pereyra | 21 | D L | £100 | £34k | £36k | 31-12-2022 | | |
| | Diego López | 18 | D C | £60 | £41k | £74k | | | |
| | Leandro Domínguez | 22 | D C | £100 | £24k | £19k | | | |
| | Juan Escobar | 19 | M C | £100 | £26k | £39k | | | |
| | Luca Guichón | 18 | AM L, ST | £100 | £35k | £61k | 31-12-2022 | | |
| | Jerónimo Quincke | 20 | D C | £100 | £62k | £80k | | | |
| | Martín Torres | 18 | ST | £60 | £46k | £81k | | | |
| | Franco Risso | 19 | D C | £50 | £76k | £111k | | | |
| | Santiago Cantos | 17 | GK | £60 | £72k | £137k | | | |
| | Mateo Stefan | 17 | GK | £60 | £84k | £158k | | | |
| | Francisco Petrone | 18 | GK | £60 | £60k | £98k | | | |
---
Rentistas Loaned Out Players in FM23
Players out on loan from Rentistas in Football Manager 2023
---
Rentistas Staff in Football Manager 2023