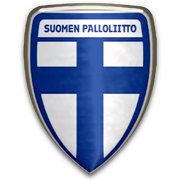 FC Kiffen are a team in Football Manager 2023. FC Kiffen play in the Finnish Second Division Group A in Finland in FM 23. FC Kiffen play at a stadium called "Töölön pallokenttä" in Football Manager 23.
Name

FC Kiffen

Nation

Finland

Division

Finnish Second Division Group A

Average Age

24.85

Balance

£-13k

Wage Budget

£0

Training Facilities

Below Average

Youth Facilities

Poor

Youth Academy

Fairly Basic

Youth Recruitment

Basic

Stadium Capacity

3,000

Average Attendance

197

Ability

55%

Potential

59%
FC Kiffen Newgen Rating
Poor
Newgens are the new players that the game generates and join the club on Youth Intake Day. The Newgens produced by FC Kiffen will be Poor
FC Kiffen Transfers
Looking for players to buy for FC Kiffen in Football Manager 2023?
This is a guide to managing FC Kiffen in FM23. If you want to play Football Manager 2023 with an updated FC Kiffen squad featuring all the latest real world transfers then you should download the sortitoutsi FM23 Update which updates the Football Manager 2023 database with all the latest transfers, updated squads and promotions and relegations. It's the best Football Manager 2023 Data Update you can download.
FC Kiffen Players in FM23
All FC Kiffen Players in Football Manager 2023
| | Name | Age | Position | Wage | Value | Cost | Expires | Rating | Potential |
| --- | --- | --- | --- | --- | --- | --- | --- | --- | --- |
| | Eetu Kolu | 28 | AM RLC | £0 | £7k | £460 | 15-11-2022 | | |
| | Severi Murto | 31 | D C, DM | £0 | | £19m | 15-11-2023 | | |
| | Cheikh Touré | 31 | ST | £0 | £4k | £270 | 15-11-2022 | | |
| | Muslim Markhiyev | 22 | AM C | £0 | £11k | £700 | 15-11-2023 | | |
| | Tejan Deen | 27 | AM RL, ST | £0 | £19k | £1k | 15-11-2023 | | |
| | Pyry-Ville Korhonen | 27 | D RLC, DM | £0 | £6k | £380 | 15-11-2022 | | |
| | Niko Tervonen | 26 | GK | £0 | £13k | £810 | 15-11-2023 | | |
| | Antti Korhonen | 25 | D C | £0 | £3k | £210 | 15-11-2022 | | |
| | Peik Koskinen | 24 | D R, AM RL, ST | £0 | £0 | £0 | 15-11-2023 | | |
| | Riku Heinonen | 28 | D C, DM | £0 | £7k | £430 | 15-11-2023 | | |
| | Samuli Heiska | 27 | AM R, ST | £0 | £0 | £0 | 15-11-2022 | | |
| | Matias Sauramaa | 25 | GK | £0 | £0 | £0 | 15-11-2022 | | |
| | Rasmus Ruismäki | 24 | D C, DM | £0 | £0 | £0 | 15-11-2023 | | |
| | Joona Tukiainen | 21 | AM RL, ST | £0 | £0 | £0 | 15-11-2022 | | |
| | Mauricio Hopsu | 26 | AM RL, ST | £0 | £0 | £0 | 15-11-2022 | | |
| | Jere Pulkkinen | 28 | D RLC | £0 | £0 | £0 | 15-11-2022 | | |
| | Valtteri Lohi | 26 | AM RC, F C | £0 | £0 | £0 | 15-11-2022 | | |
| | Bob Diasonama | 26 | D R, DM | £0 | £0 | £0 | 15-11-2023 | | |
| | Misael Rearte | 29 | DM | £0 | £0 | £0 | 15-11-2022 | | |
| | Liam Lokake | 19 | D R | £0 | £0 | £0 | 15-11-2023 | | |
| | Dominic Savolainen | 26 | D C | £0 | £0 | £0 | 15-11-2022 | | |
| | Valtteri Karlsson | 22 | D RC | £0 | £0 | £0 | 15-11-2022 | | |
| | Leon Pierce | 20 | D/WB RL | £0 | £0 | £0 | 15-11-2022 | | |
| | Fesal Mohamed | 19 | DM, M RLC | £0 | £0 | £0 | 15-11-2023 | | |
| | Axel Anderson | 23 | GK | £0 | £0 | £0 | 15-11-2022 | | |
| | Martin Kella | 21 | GK | £0 | £0 | £0 | 15-11-2022 | | |
| | Miska Ruokangas | 20 | AM C | £0 | £0 | £0 | 15-11-2022 | | |
---
FC Kiffen Staff in Football Manager 2023