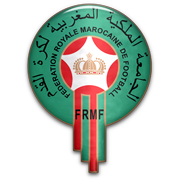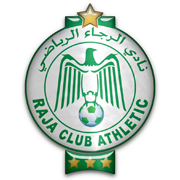 Raja Casablanca are a team in Football Manager 2020. Raja Casablanca play in the Moroccan Premier Division in Morocco in FM 20. Raja Casablanca play at a stadium called "Stade Mohamed V" in Football Manager 20.
Name

Raja Casablanca

Nation

Morocco

Division

Moroccan Premier Division

Average Age

Balance

£363k

Wage Budget

£0

Training Facilities

Great

Youth Facilities

Average

Youth Academy

Adequate

Youth Recruitment

Limited

Stadium Capacity

80,000

Average Attendance

30,000

Ability

66%

Potential

70%
Raja Casablanca Newgen Rating
Good
Newgens are the new players that the game generates and join the club on Youth Intake Day. The Newgens produced by Raja Casablanca will be Good
Raja Casablanca Transfers
Looking for players to buy for Raja Casablanca in Football Manager 2020?
This is a guide to managing Raja Casablanca in FM20. If you want to play Football Manager 2020 with an updated Raja Casablanca squad featuring all the latest real world transfers then you should download the sortitoutsi FM20 Update which updates the Football Manager 2020 database with all the latest transfers, updated squads and promotions and relegations. It's the best Football Manager 2020 Data Update you can download.
Raja Casablanca Players in FM20
All Raja Casablanca Players in Football Manager 2020
| | Name | Age | Position | Wage | Value | Cost | Expires | Rating | Potential |
| --- | --- | --- | --- | --- | --- | --- | --- | --- | --- |
| | Mouhssine Moutouali | 33 | AM RLC | £650 | £94k | £45k | | | |
| | Abdelilah Hafidi | 27 | AM RLC | £2k | £235k | £325k | 30-06-2020 | | |
| | Badr Benoun | 25 | D C | £1k | £198k | £325k | 30-06-2019 | | |
| | Hamid Ahadad | 24 | AM L, ST | £5k | £204k | £250k | 30-06-2020 | | |
| | Abderrahim Achchakir | 32 | D RC, DM | £490 | £79k | £50k | 30-06-2019 | | |
| | Sanad Al-Warfali | 27 | D C | £1k | £142k | £210k | | | |
| | Anas Zniti | 30 | GK | £3k | £110k | £250k | 30-06-2020 | | |
| | Ilias Haddad | 30 | D C, DM | £750 | £59k | £18k | 30-06-2020 | | |
| | Abdeljalil Jbira | 29 | D/WB/AM L | £2k | £116k | £35k | 30-06-2018 | | |
| | Ayoub Nanah | 26 | AM RLC, F C | £1k | £104k | £400k | 30-06-2022 | | |
| | Omar Boutayeb | 25 | D/WB RL | £1k | £71k | £160k | 30-06-2021 | | |
| | Fabrice Ngah | 21 | D/WB L, DM | £630 | £62k | £150k | 30-06-2021 | | |
| | Fabrice Ngoma | 25 | AM C | £680 | £50k | £80k | 30-06-2022 | | |
| | Mahmoud Benhalib | 23 | AM RLC, F C | £9k | £49k | £275k | 30-06-2021 | | |
| | Soufiane Rahimi | 23 | AM RL, ST | £570 | £47k | £46k | 30-06-2022 | | |
| | Mohamed Bouamira | 31 | GK | £270 | £33k | £20k | 30-06-2019 | | |
| | Anas Jabroun | 21 | AM L, ST | £1k | £36k | £80k | 30-06-2022 | | |
| | Ben Malango | 22 | ST | £440 | £34k | £28k | 31-07-2020 | | |
| | Mohamed Douik | 24 | D R, DM | £530 | £32k | £18k | | | |
| | Saad Lakohal | 21 | D C | £320 | £29k | £50k | | | |
| | Ayoub Sabiri | 20 | ST | £290 | £24k | £15k | | | |
| | Zakaria El Wardi | 20 | AM R | £240 | £18k | £13k | 31-07-2020 | | |
| | Anass Ben Hamida | 19 | ST | £220 | £18k | £13k | | | |
| | Hassan Bouain | 20 | AM RC | £240 | £22k | £15k | | | |
| | Ayoub Joulale | 21 | AM RC, F C | £300 | £21k | £10k | | | |
| | Zakaria Driouech | 18 | D L | £220 | £16k | £28k | 30-06-2020 | | |
| | Amir El Haddaoui | 19 | GK | £100 | £13k | £10k | 30-06-2020 | | |
| | Amir El Hadaoui | 26 | M C | £0 | £0 | £0 | | | |
| | Abderrazak Rhazouat | 19 | GK | £100 | £4k | £10k | | | |
| | Oussama Zemraoui | 17 | AM L | £170 | £9k | £10k | | | |
---
Raja Casablanca Staff in FM20
Raja Casablanca Staff in Football Manager 2020