Fantasy WSL: Join our Fantasy WSL competition to Win FM24. Create your team then use code "WgKmzKIU".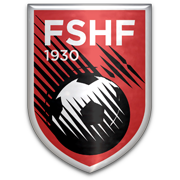 Albania Newgen Rating
Poor
Newgens are the new players that the game generates and join the club on Youth Intake Day. The Newgens produced by Albania will be Poor
Albania is a nation found in Football Manager 2022. Albania is also known as Kuq e Zinjtë in FM2022. People from Albania are known as "Albanian" in FM 2022.
This page describes Albania in FM22 if you are looking for a FM22 Transfer Update? Check out our official sortitoutsi Football Manager Transfer Update to get an updated Football Manager 2022 database with all the latest squads, updated transfers and promotions and relegations.
| | Name | Balance | Budget | Wage | Avg Age | Avg Att | Training | Newgens | Yth Recruitment | Rating | Potential |
| --- | --- | --- | --- | --- | --- | --- | --- | --- | --- | --- | --- |
| | KF Vllaznia | £211k | £0 | £0 | 24.68 | 5,400 | Adequate | Adequate | Average | 64 | 69 |
| | KF Partizani | £274k | £0 | £0 | 23.26 | 1,000 | Adequate | Adequate | Average | 64 | 69 |
| | KF Kukësi | £326k | £0 | £0 | 23.72 | 125 | Adequate | Adequate | Average | 64 | 68 |
| | FK Dinamo Tirana | £184k | £0 | £0 | 24.33 | 850 | Below Average | Below Average | Adequate | 64 | 67 |
| | KF Teuta | £228k | £0 | £0 | 25.1 | 3,167 | Adequate | Adequate | Average | 63 | 66 |
| | KF Laçi | £341k | £0 | £0 | 24.61 | 700 | Adequate | Adequate | Average | 63 | 67 |
| | KF Skënderbeu | £616k | £0 | £0 | 22.26 | 4,215 | Average | Adequate | Good | 62 | 69 |
| | KF Tirana | £306k | £0 | £0 | 23.65 | 3,485 | Adequate | Adequate | Average | 61 | 65 |
| | Flamurtari | £279k | £0 | £0 | 28.43 | 950 | Adequate | Adequate | Adequate | 61 | 64 |
| | KF Egnatia | £70k | £0 | £0 | 24.36 | 700 | Poor | Poor | Basic | 61 | 65 |
| | KS Kastrioti | £126k | £0 | £0 | 23.58 | 0 | Below Average | Below Average | Adequate | 61 | 66 |
| | KF Erzeni | £77k | £0 | £0 | 25.3 | 0 | Basic | Basic | Adequate | 60 | 65 |
| | KF Bylis | £109k | £0 | £0 | 22.26 | 0 | Below Average | Basic | Adequate | 60 | 65 |
| | Tomori | £103k | £0 | £0 | 25.08 | 0 | Poor | Basic | Fairly Basic | 59 | 64 |
| | KF Korabi | £93k | £0 | £0 | 23.03 | 0 | Below Average | Basic | Average | 59 | 65 |
| | KF Lushnja | £220k | £0 | £0 | 26.87 | 450 | Basic | Basic | Adequate | 58 | 63 |
| | Labëria | £0 | £0 | £0 | 28 | 0 | Poor | Poor | Limited | 57 | 62 |
| | KF Burreli | £116k | £0 | £0 | 25.4 | 0 | Basic | Basic | Adequate | 57 | 61 |
| | Shkumbini | £139k | £0 | £0 | 27.09 | 650 | Basic | Basic | Adequate | 57 | 60 |
| | KS Besa | £99k | £0 | £0 | 25.15 | 850 | Basic | Basic | Adequate | 55 | 60 |
| | AF Luftëtari | £0 | £0 | £0 | 21.24 | 0 | Poor | Poor | Limited | 53 | 59 |
| | Pogradeci | £118k | £0 | £0 | 25.5 | 0 | Below Average | Basic | Adequate | 53 | 58 |
| | FK Apolonia | £186k | £0 | £0 | 24.44 | 750 | Below Average | Basic | Average | 53 | 57 |
| | Turbina (C) | £71k | £0 | £0 | 27.6 | 0 | Basic | Basic | Adequate | 53 | 56 |
| | KF Oriku | £0 | £0 | £0 | 24.3 | 0 | Poor | Poor | Adequate | 52 | 57 |
| | Tërbuni | £169k | £0 | £0 | 25.4 | 700 | Basic | Basic | Adequate | 51 | 54 |
| | KF Albpetrol | £77k | £0 | £0 | 22.75 | 700 | Poor | Poor | Fairly Basic | 51 | 56 |
| | KF Besëlidhja | £202k | £0 | £0 | 25.78 | 0 | Basic | Basic | Adequate | 47 | 52 |
| | KF Luzi i Vogël 2008 | £0 | £0 | £0 | 28.13 | 0 | Poor | Poor | Limited | 42 | 45 |
| | KF Butrinti | £125k | £0 | £0 | 26.25 | 0 | Poor | Basic | Adequate | 39 | 41 |