The Backgrounds Megapack was originally made up of aerial shots of stadiums taken from Google Maps and Google Earth, but is now also containing Competitions, Player and Fan Backgrounds, as well as beautiful City Images.
75,845
2023.11 - Released on 08 Sep 2023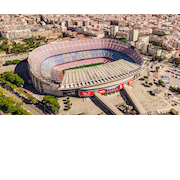 Win a copy of FM24: We are running multiple competitions where you can win Football Manager 2024. Enter Now
Our massive backgrounds megapack has now been split into multiple separate downloads so that you can choose exactly which images you'd like in your game. Check the installation instructions for more info on how you can customise which images appear.
Download - FM23 Stadium Backgrounds Pack
Download - FM23 Fan Backgrounds Pack
Download - FM23 Player & Staff Backgrounds Pack
Download - FM23 Team City Backgrounds Pack
Download - FM23 Nation & Competition Backgrounds Pack