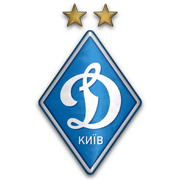 Dynamo Kyiv are a team in Football Manager 2015. Dynamo Kyiv play in the Ukrainian Premier League in Ukraine in FM 15. Dynamo Kyiv are a playable team in FM2015.
Name

Dynamo Kyiv

Nation

Ukraine

Division

Ukrainian Premier League

Average Age

Balance

£99m

Wage Budget

Training Facilities

Best

Youth Facilities

Best

Youth Academy

Adequate

Youth Recruitment

Limited

Stadium Capacity

66,870

Average Attendance

23,398

Ability

72%

Potential

74%
Dynamo Kyiv Newgen Rating
Excellent
Newgens are the new players that the game generates and join the club on Youth Intake Day. The Newgens produced by Dynamo Kyiv will be Excellent
Dynamo Kyiv Transfers
Looking for players to buy for Dynamo Kyiv in Football Manager 2015?
This is a guide to managing Dynamo Kyiv in FM15. If you want to play Football Manager 2015 with an updated Dynamo Kyiv squad featuring all the latest real world transfers then you should download the sortitoutsi FM15 Update which updates the Football Manager 2015 database with all the latest transfers, updated squads and promotions and relegations. It's the best Football Manager 2015 Data Update you can download.
Dynamo Kyiv Players in FM15
All Dynamo Kyiv Players in Football Manager 2015
| | Name | Age | Position | Wage | Value | Cost | Expires | Rating | Potential |
| --- | --- | --- | --- | --- | --- | --- | --- | --- | --- |
| | Andriy Yarmolenko | 24 | AM RL | £29k | £11m | £20m | 29-06-2016 | | |
| | Eugene Khacheridi | 26 | D C | £4k | £7m | £12m | 29-06-2016 | | |
| | Aleksandar Dragovic | 23 | D C | £10k | £5m | £12m | 29-06-2018 | | |
| | Younes Belhanda | 24 | AM RC | £31k | £5m | £9m | 29-06-2018 | | |
| | Antunes | 27 | D/WB/M L | £15k | £5m | £7m | 29-06-2019 | | |
| | Jeremain Lens | 26 | AM RL, ST | £3k | £6m | £8m | 29-06-2017 | | |
| | Olexandr Shovkovskyi | 39 | GK | £3k | £785k | £1m | 29-06-2015 | | |
| | Oleg Gusev | 31 | D/WB/AM R | £5k | £5m | £9m | 29-06-2016 | | |
| | Dieumerci Mbokani | 28 | ST | £39k | £6m | £8m | 29-06-2017 | | |
| | Denys Garmash | 24 | DM, AM C | £2k | £5m | £8m | 29-06-2016 | | |
| | Miguel Veloso | 28 | DM | £30k | £6m | £9m | 29-06-2016 | | |
| | Olexandr Rybka | 27 | GK | £980 | £2m | £2m | 31-12-2016 | | |
| | Artem Kravets | 24 | ST | £2k | £3m | £4m | 29-06-2018 | | |
| | Sergiy Sydorchuk | 23 | DM, AM C | £2k | £2m | £2m | 30-12-2017 | | |
| | Danilo Silva | 27 | D RC | £2k | £3m | £4m | 29-06-2016 | | |
| | Domagoj Vida | 25 | D RC | £14k | £4m | £6m | 01-01-2018 | | |
| | Lukman Haruna | 23 | AM C | £1k | £687k | £1m | 29-06-2016 | | |
| | Sergiy Rybalka | 24 | AM C | £2k | £5m | £8m | 31-12-2018 | | |
| | Vladyslav Kalitvintsev | 21 | AM LC | £1k | £2m | £4m | 29-06-2016 | | |
| | Eugene Selin | 26 | D LC, M L | £2k | £2m | £1m | 03-01-2018 | | |
| | Eugene Makarenko | 23 | D L, DM | £1k | £604k | £694k | 31-12-2016 | | |
| | Łukasz Teodorczyk | 23 | ST | £2k | £3m | £3m | 29-06-2019 | | |
| | Betão | 30 | D C | £2k | £1m | £1m | 29-06-2015 | | |
| | Andriy Tsurikov | 21 | AM L | £610 | £644k | £992k | 30-12-2017 | | |
| | Eugene Morozenko | 22 | AM RC | £610 | £403k | £492k | 29-06-2016 | | |
| | Vitaliy Buyalskyi | 21 | M LC | £120 | £191k | £286k | 31-12-2016 | | |
| | Olexandr Azatskyi | 20 | D C | £210 | £215k | £382k | 29-06-2015 | | |
| | Diego Suárez | 21 | AM RC, F C | £860 | £644k | £953k | 15-12-2015 | | |
| | Dmytro Kushnirov | 24 | D/WB L | £1k | £604k | £178k | 29-06-2016 | | |
| | Anton Bratkov | 21 | D C | £440 | £261k | £380k | 29-06-2015 | | |
| | Dmytro Khlyobas | 20 | AM/F C | £260 | £254k | £436k | 29-06-2015 | | |
| | Artur Rud'ko | 22 | GK | £120 | £262k | £302k | 29-06-2016 | | |
| | Badri Akubardia | 21 | D L | £390 | £272k | £384k | 29-06-2015 | | |
| | Vyacheslav Lukhtanov | 19 | D RC | £140 | £114k | £220k | 29-06-2015 | | |
| | Olexandr Chornomorets | 21 | D LC | £280 | £190k | £267k | 29-06-2015 | | |
| | Vitaliy Gemega | 20 | AM L | £230 | £241k | £398k | 29-06-2015 | | |
| | Georgiy Buschan | 19 | GK | £60 | £118k | £222k | 29-06-2015 | | |
| | Roman Yaremchuk | 18 | ST | £160 | £134k | £285k | 29-06-2015 | | |
| | Ahlidin Israilov | 19 | AM RC, F C | £270 | £254k | £476k | 29-06-2015 | | |
| | Ivan Trubochkin | 21 | D RL, DM | £190 | £83k | £112k | 29-06-2015 | | |
| | Olexandr Tsybulnyk | 21 | DM | £210 | £127k | £170k | 29-06-2015 | | |
| | Ivan Spychka | 23 | D C, DM | £450 | £455k | £233k | 29-06-2015 | | |
| | Dmytro Ryzhuk | 22 | D C | £310 | £215k | £163k | 29-06-2015 | | |
| | Artem Polyarus | 21 | M C | £230 | £127k | £169k | 29-06-2015 | | |
| | Igor Kharatin | 18 | D C, DM | £410 | £382k | £791k | 29-06-2016 | | |
| | Olexiy Savchenko | 20 | M L | £230 | £241k | £376k | 29-06-2015 | | |
| | Eugene Volynets | 20 | GK | £50 | £118k | £180k | 29-06-2015 | | |
| | Victor Tsygankov | 16 | AM RC | £30 | £201k | £500k | 29-06-2017 | | |
| | Oleg Mayik | 19 | ST | £160 | £134k | £230k | 29-06-2015 | | |
| | Olexiy Khoblenko | 20 | ST | £230 | £254k | £378k | 29-06-2015 | | |
| | Danylo Knysh | 18 | M LC | £100 | £92k | £179k | 29-06-2016 | | |
| | Olexandr Tymchyk | 17 | AM C | £130 | £282k | £600k | 29-06-2016 | | |
| | Olexandr Holovko | 19 | D RC | £90 | £54k | £91k | 29-06-2016 | | |
| | Dmytro Zhykol | 19 | M C | £90 | £69k | £115k | 29-06-2016 | | |
| | Mykyta Burda | 19 | D C | £100 | £82k | £137k | 29-06-2016 | | |
| | Artem Kovbasa | 17 | ST | £110 | £282k | £597k | 29-06-2016 | | |
| | Volodymyr Makhan'kov | 16 | GK | £30 | £183k | £429k | 29-06-2017 | | |
| | Rostyslav Taranukha | 17 | ST | £110 | £282k | £597k | 29-06-2016 | | |
| | Volodymyr Shepelev | 16 | DM | £30 | £268k | £627k | 29-06-2017 | | |
| | Dmytro Lapa | 16 | DM | £30 | £191k | £448k | 29-06-2017 | | |
| | Olexandr Masalov | 17 | DM | £110 | £191k | £405k | 29-06-2016 | | |
| | Vladyslav Dubinchak | 15 | D L | £30 | £151k | £387k | 29-06-2018 | | |
| | Nazar Yedynak | 16 | D C | £30 | £171k | £401k | 29-06-2017 | | |
| | Vladyslav Kobel | 16 | GK | £30 | £131k | £306k | 29-06-2017 | | |
| | Artem Kozak | 15 | AM C | £30 | £201k | £517k | 29-06-2018 | | |
| | Vadym Sanzharevskyi | 16 | GK | £30 | £131k | £306k | 29-06-2017 | | |
| | Orest Kuzyk | 19 | AM RLC | £100 | £149k | £241k | 29-06-2016 | | |
| | Ivan Myronenko | 19 | M C | £100 | £141k | £229k | 29-06-2016 | | |
| | Igor Nagornyi | 18 | DM | £100 | £141k | £260k | 29-06-2016 | | |
| | Igor Nechay | 18 | ST | £100 | £149k | £273k | 29-06-2016 | | |
| | Pavlo Polegenko | 19 | ST | £100 | £149k | £241k | 29-06-2016 | | |
| | Vadym Soldatenko | 17 | GK | £110 | £97k | £199k | 29-06-2016 | | |
| | Eugene Chumak | 18 | D C, DM | £50 | £46k | £85k | 29-06-2016 | | |
| | Pavlo Luk'yanchuk | 18 | M R | £380 | £382k | £704k | 29-06-2016 | | |
| | Igor Yarovoy | 18 | DM | £340 | £382k | £704k | 29-06-2016 | | |
| | Artem Besedin | 18 | ST | £110 | £201k | £370k | 29-06-2016 | | |
| | Yuriy Kaminskyi | 18 | GK | £50 | £118k | £217k | 29-06-2015 | | |
| | Mykyta Kartashov | 18 | D R | £110 | £151k | £278k | 29-06-2016 | | |
| | Bogdan Mykhaylichenko | 17 | M C | £110 | £191k | £393k | 29-06-2016 | | |
| | Andriy Nesterenko | 18 | D C | £100 | £171k | £315k | 29-06-2016 | | |
| | Denys Norenkov | 17 | D RL | £100 | £151k | £311k | 29-06-2016 | | |
| | Pavlo Orikhovskyi | 18 | D C, DM | £100 | £191k | £352k | 29-06-2016 | | |
| | Vladyslav Pryimak | 17 | DM | £110 | £191k | £393k | 29-06-2016 | | |
| | Sergiy Chobotenko | 17 | D C | £110 | £171k | £352k | 29-06-2016 | | |
| | Olexiy Schebetun | 16 | ST | £30 | £282k | £641k | 29-06-2017 | | |
| | Olexandr Sharylo | 16 | ST | £30 | £201k | £458k | 29-06-2017 | | |
| | Valeriy Boldenkov | 19 | D C | £160 | £114k | £180k | 29-06-2015 | | |
| | Maxym Nesterenko | 18 | D C | £100 | £126k | £226k | 29-06-2016 | | |
| | Maxym Tyschenko | 19 | ST | £100 | £149k | £234k | 29-06-2016 | | |
| | Vadym Shevchuk | 18 | D C | £110 | £126k | £226k | 29-06-2016 | | |
| | Maxym Kazakov | 18 | D C, DM | £100 | £141k | £252k | 29-06-2016 | | |
| | Mykhaylo Udod | 17 | M C | £100 | £141k | £282k | 29-06-2016 | | |
---
Dynamo Kyiv Loaned Out Players in FM15
Players out on loan from Dynamo Kyiv in Football Manager 2015
---
Dynamo Kyiv Staff in FM15
Dynamo Kyiv Staff in Football Manager 2015