Fantasy WSL: Join our Fantasy WSL competition to Win FM24. Create your team then use code "WgKmzKIU".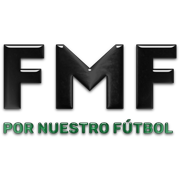 Mexico Newgen Rating
Great
Newgens are the new players that the game generates and join the club on Youth Intake Day. The Newgens produced by Mexico will be Great
Mexico is a nation found in Football Manager 2016. Mexico is also known as El Tri in FM2016. People from Mexico are known as "Mexican" in FM 2016.
This page describes Mexico in FM16 if you are looking for a FM16 Transfer Update? Check out our official sortitoutsi Football Manager Transfer Update to get an updated Football Manager 2016 database with all the latest squads, updated transfers and promotions and relegations.
| | Name | Balance | Budget | Wage | Avg Age | Avg Att | Training | Newgens | Yth Recruitment | Rating | Potential |
| --- | --- | --- | --- | --- | --- | --- | --- | --- | --- | --- | --- |
| | Tigres de la UANL | £23m | £11m | | | 40,607 | Great | Average | Limited | 74 | 77 |
| | CD Cruz Azul | £18m | £9m | | | 15,245 | Excellent | Good | Limited | 74 | 75 |
| | CF Monterrey | £23m | £12m | | | 45,134 | Good | Adequate | Limited | 73 | 76 |
| | CF América | £23m | £11m | | | 43,497 | Excellent | Good | Limited | 73 | 76 |
| | CD Atlas | £14m | £7m | | | 24,325 | Excellent | Good | Limited | 73 | 75 |
| | Pachuca CF | £15m | £8m | | | 21,479 | Superb | Great | Limited | 73 | 77 |
| | CD Santos Laguna | £12m | £7m | | | 20,192 | Great | Average | Limited | 73 | 75 |
| | CD León | £11m | £6m | | | 24,373 | Good | Adequate | Limited | 72 | 75 |
| | CD Guadalajara | £30m | £9m | | | 26,419 | Excellent | Great | Limited | 72 | 75 |
| | Deportivo Toluca | £12m | £6m | | | 16,646 | Good | Average | Limited | 72 | 74 |
| | Querétaro FC | £12m | £6m | | | 25,451 | Average | Adequate | Limited | 72 | 74 |
| | Xoloitzcuintles de Tijuana | £15m | £9m | | | 23,929 | Average | Adequate | Limited | 71 | 75 |
| | Tiburones Rojos de Veracruz | £6m | £3m | | | 20,264 | Average | Adequate | Limited | 71 | 73 |
| | CF Puebla de la Franja | £4m | £2m | £2 | | 15,118 | Average | Adequate | Limited | 71 | 74 |
| | Pumas de la UNAM | £9m | £3m | | | 27,431 | Excellent | Good | Limited | 71 | 74 |
| | CA Monarcas Morelia | £8m | £3m | | | 24,752 | Good | Average | Limited | 71 | 74 |
| | Dorados de Sinaloa | £7m | £2m | | | 17,362 | Adequate | Below Average | Limited | 70 | 73 |
| | Jaguares de Chiapas FC | £3m | £2m | | | 18,935 | Average | Below Average | Limited | 70 | 73 |
| | Mineros de Zacatecas | £2m | £375k | | | 6,231 | Adequate | Adequate | Limited | 68 | 71 |
| | CF Cafetaleros de Tapachula | £675k | £150k | | | 4,801 | Below Average | Basic | Limited | 68 | 71 |
| | CD Necaxa | £2m | £450k | | | 4,424 | Good | Adequate | Limited | 68 | 71 |
| | Universidad de Guadalajara | £3m | £375k | | | 6,192 | Average | Adequate | Limited | 68 | 71 |
| | CF Atlante | £1m | £150k | | | 2,490 | Average | Average | Limited | 67 | 70 |
| | Fútbol Club Juárez | £2m | £300k | | | 12,600 | Below Average | Below Average | Limited | 67 | 70 |
| | Alebrijes de Oaxaca | £1m | £300k | | | 4,390 | Below Average | Below Average | Limited | 67 | 69 |
| | Celaya FC | £675k | £150k | | | 10,140 | Adequate | Below Average | Limited | 67 | 70 |
| | Club Atlético San Luis | £1m | £225k | | | 4,113 | Good | Adequate | Limited | 66 | 70 |
| | Correcaminos de la UAT | £675k | £150k | | | 2,078 | Adequate | Below Average | Limited | 66 | 69 |
| | Venados Fútbol Club | £675k | £150k | | | 6,354 | Adequate | Below Average | Limited | 66 | 69 |
| | Lobos BUAP | £900k | £225k | | | 6,509 | Average | Below Average | Limited | 66 | 69 |