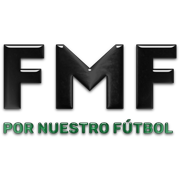 CD Cruz Azul are a team in Football Manager 2014. Cruz Azul play in the Mexican First Division in Mexico in FM 14. CD Cruz Azul are a playable team in FM2014.
Name

CD Cruz Azul

Nation

Mexico

Division

Mexican First Division

Average Age

Balance

£19m

Wage Budget

Training Facilities

Excellent

Youth Facilities

Good

Youth Academy

Adequate

Youth Recruitment

Limited

Stadium Capacity

30,000

Average Attendance

23,080

Ability

69%

Potential

70%
CD Cruz Azul Newgen Rating
Good
Newgens are the new players that the game generates and join the club on Youth Intake Day. The Newgens produced by CD Cruz Azul will be Good
CD Cruz Azul Transfers
Looking for players to buy for CD Cruz Azul in Football Manager 2014?
This is a guide to managing CD Cruz Azul in FM14. If you want to play Football Manager 2014 with an updated CD Cruz Azul squad featuring all the latest real world transfers then you should download the sortitoutsi FM14 Update which updates the Football Manager 2014 database with all the latest transfers, updated squads and promotions and relegations. It's the best Football Manager 2014 Data Update you can download.
CD Cruz Azul Players in FM14
All CD Cruz Azul Players in Football Manager 2014
| | Name | Age | Position | Wage | Value | Cost | Expires | Rating | Potential |
| --- | --- | --- | --- | --- | --- | --- | --- | --- | --- |
| | Braulio Luna | 38 | AM LC | £4k | £25k | £700 | 29-06-2014 | | |
| | Gerardo Torrado | 34 | DM | £18k | £429k | £611k | 29-06-2015 | | |
| | Achille Emaná | 31 | DM, AM C | £32k | £1m | £1m | 29-06-2016 | | |
| | Mariano Pavone | 31 | ST | £19k | £1m | £2m | 29-06-2015 | | |
| | Pablo Torres | 29 | ST | £7k | £243k | £7k | 29-06-2015 | | |
| | Mauro Formica | 25 | AM C | £8k | £1m | £1m | 29-06-2016 | | |
| | Christian Giménez | 32 | AM RL | £22k | £832k | £576k | 29-06-2016 | | |
| | Luis Perea | 34 | D RC | £8k | £301k | £428k | 29-06-2015 | | |
| | Horacio Cervantes | 31 | D C | £4k | £177k | £153k | 29-06-2015 | | |
| | Rodolfo Espinoza | 32 | WB R, AM RLC | £3k | £21k | £570 | 29-06-2014 | | |
| | Fausto Pinto | 29 | D L | £7k | £864k | £1m | 29-06-2015 | | |
| | José de Jesús Corona | 31 | GK | £20k | £2m | £4m | 29-06-2016 | | |
| | Alejandro Castro | 26 | D RC, DM | £8k | £2m | £2m | 29-06-2015 | | |
| | Rogelio Chávez | 28 | D/WB R | £8k | £839k | £897k | 29-06-2015 | | |
| | Emmanuel Sánchez | 30 | D R | £1k | £3k | £1k | 29-06-2014 | | |
| | Pablo Barrera | 26 | AM R | £14k | £4m | £2m | 29-06-2015 | | |
| | Ismael Valadez | 27 | AM L | £5k | £324k | £9k | 29-06-2015 | | |
| | David Stringel | 27 | D R | £2k | £53k | £1k | 29-06-2014 | | |
| | Gerardo Flores | 27 | D/WB/M R | £8k | £2m | £2m | 29-06-2015 | | |
| | Héctor Enrique Gutiérrez | 26 | DM | £4k | £214k | £184k | 29-06-2015 | | |
| | Emanuel Loeschbor | 26 | D C | £2k | £15k | £6k | 29-06-2015 | | |
| | Julio César Domínguez | 25 | SW, D C | £8k | £1m | £2m | 29-06-2015 | | |
| | Giovanni Marín | 26 | DM | £1k | £2k | £50 | 29-06-2014 | | |
| | Xavier Báez | 25 | DM, M RC | £9k | £2m | £2m | 29-06-2015 | | |
| | Martín Galván | 20 | ST | £1k | £5k | £9k | 29-06-2015 | | |
| | Marco Fabián | 23 | AM LC | £19k | £5m | £10m | 29-06-2016 | | |
| | Jairo Villeda | 26 | DM, M L | £3k | £67k | £2k | 29-06-2014 | | |
| | Javier Caso | 27 | GK | £3k | £68k | £56k | 29-06-2014 | | |
| | Manuel Mariaca | 27 | D C | £2k | £13k | £350 | 29-06-2014 | | |
| | Omar Mendoza | 24 | D R | £3k | £115k | £36k | 29-06-2014 | | |
| | Guillermo Allison | 22 | GK | £2k | £50k | £64k | 29-06-2015 | | |
| | Miguel Sansores | 22 | ST | £2k | £27k | £34k | 29-06-2015 | | |
| | Jerónimo Amione | 23 | AM L, ST | £5k | £225k | £331k | 29-06-2015 | | |
| | Sergio Nápoles | 23 | WB/AM L | £2k | £25k | £36k | 29-06-2016 | | |
| | Allam Bello | 25 | AM L | £4k | £225k | £6k | 29-06-2015 | | |
| | Omar Mendoza | 25 | AM RL | £3k | £63k | £2k | 29-06-2014 | | |
| | Antonio Pedroza | 22 | ST | £5k | £225k | £326k | 29-06-2015 | | |
| | Diego Franco | 20 | ST | £1k | £5k | £9k | 29-06-2015 | | |
| | Héctor Eduardo Acevedo | 21 | ST | £2k | £22k | £36k | 29-06-2014 | | |
| | Jaime Ayala | 22 | D C | £1k | £12k | £16k | 29-06-2014 | | |
| | Gibrán Lajud | 19 | GK | £290 | £690 | £2k | 29-06-2015 | | |
| | Rodrigo Fernández | 19 | M C | £250 | £630 | £1k | 29-06-2015 | | |
| | Héctor Mitre | 20 | D C, DM | £250 | £630 | £960 | 29-06-2015 | | |
| | Diego Martínez | 19 | ST | £290 | £2k | £4k | 29-06-2015 | | |
| | Felipe Ríos | 23 | D L | £2k | £18k | £12k | 29-06-2014 | | |
| | Rubén Jiménez | 19 | GK | £220 | £320 | £580 | 29-06-2015 | | |
| | Juan Carlos García Sancho | 18 | D C | £330 | £2k | £5k | 29-06-2015 | | |
| | Óscar Pineda | 19 | D C | £200 | £420 | £750 | 29-06-2015 | | |
| | Kristopher Ibarra | 19 | WB L | £190 | £480 | £800 | 29-06-2015 | | |
| | Raúl Varela | 18 | D C, DM | £190 | £480 | £900 | 29-06-2015 | | |
| | Jesús Henestrosa | 19 | M L | £220 | £480 | £830 | 29-06-2015 | | |
| | Kevin Yharim Varela | 19 | D C | £200 | £420 | £760 | 29-06-2015 | | |
| | Iñaki Domínguez | 19 | DM | £250 | £630 | £1k | 29-06-2015 | | |
| | Jesús Alberto Lara | 19 | ST | £870 | £3k | £5k | 29-06-2015 | | |
| | Manuel Madrid | 19 | D C | £600 | £730 | £1k | 29-06-2014 | | |
| | Pablo Hütt | 24 | ST | £2k | £6k | £4k | 29-06-2014 | | |
| | Eduardo Castelló | 17 | D C | £280 | £2k | £4k | 29-06-2015 | | |
| | Jorge Sandoval | 19 | D C | £270 | £2k | £3k | 29-06-2015 | | |
| | Kevin Estrada | 17 | DM | £280 | £2k | £4k | 29-06-2015 | | |
| | Kevyn Montaño | 18 | M C | £290 | £1k | £2k | 29-06-2015 | | |
| | Josué Hernández | 18 | M C | £260 | £2k | £3k | 29-06-2015 | | |
| | Rosario Cota | 17 | DM | £740 | £6k | £14k | 29-06-2015 | | |
| | Branco Rodríguez | 18 | M L | £260 | £2k | £3k | 29-06-2015 | | |
| | Manuel Campos | 20 | ST | £1k | £8k | £13k | 29-06-2015 | | |
| | Yamir Álvarez | 18 | ST | £350 | £3k | £5k | 29-06-2015 | | |
| | David Pacheco | 19 | ST | £890 | £5k | £10k | 29-06-2015 | | |
| | Rogelio Miramontes | 18 | ST | £840 | £8k | £17k | 29-06-2015 | | |
| | Víctor Zúñiga | 17 | ST | £770 | £4k | £8k | 29-06-2015 | | |
| | Michael Farfan | 25 | AM RLC | £3k | £119k | £3k | 29-06-2015 | | |
| | Rafael Baca | 23 | AM RC | £5k | £367k | £517k | 29-06-2015 | | |
| | José Villarreal | 19 | AM/F C | £600 | £516k | £1m | 31-12-2016 | | |
| | Omar Fernández | 20 | ST | £1k | £4k | £7k | 29-06-2014 | | |
| | Joao Rojas | 24 | AM R, ST | £15k | £3m | £4m | 29-06-2016 | | |
---