Fantasy WSL: Join our Fantasy WSL competition to Win FM24. Create your team then use code "WgKmzKIU".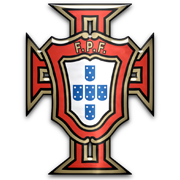 ---
The Liga NOS is a league in Football Manager 2018. Premier League can be found in Portugal in FM 18. The Liga NOS is playable in FM2018.
This page describes Liga NOS in FM18 if you are looking for a Data Update that updates the FM18 Database with updated squads, latest transfers and promotions and relegations then download the FM18 Database Update instead.
| | Name | Balance | Budget | Wage | Avg Age | Avg Att | Training | Newgens | Yth Recruitment | Rating | Potential |
| --- | --- | --- | --- | --- | --- | --- | --- | --- | --- | --- | --- |
| | Boavista Futebol Clube - SAD | £2m | £112k | £4k | | 5,899 | Great | Great | Limited | 69 | 72 |
| | C.F. Os Belenenses - SAD | £3m | £168k | £4k | | 4,261 | Great | Great | Limited | 70 | 73 |
| | Clube Desportivo das Aves | £898k | £84k | £4k | | 1,153 | Good | Average | Limited | 70 | 72 |
| | Clube Desportivo de Tondela | £3m | £140k | £5k | | 2,308 | Average | Below Average | Limited | 68 | 71 |
| | Clube Desportivo Feirense | £2m | £112k | £4k | | 2,972 | Average | Good | Limited | 68 | 71 |
| | Clube Sport Marítimo - SAD | £6m | £393k | £6k | | 7,818 | Good | Average | Limited | 69 | 71 |
| | Futebol Clube do Porto - SAD | £7m | | £28k | | 36,144 | Superb | Superb | Limited | 77 | 80 |
| | Futebol Clube Paços de Ferreira | £3m | £196k | £5k | | 3,106 | Good | Average | Limited | 69 | 72 |
| | Grupo Desportivo de Chaves | £3m | £281k | £6k | | 3,621 | Good | Adequate | Limited | 70 | 73 |
| | Grupo Desportivo Estoril Praia | £4m | £281k | £4k | | 2,275 | Good | Average | Limited | 69 | 74 |
| | Moreirense Futebol Clube | £2m | £140k | £4k | | 2,235 | Great | Average | Limited | 68 | 71 |
| | Portimonense Sporting Clube | £2m | £281k | £4k | | 1,808 | Good | Adequate | Limited | 69 | 73 |
| | Rio Ave Futebol Clube | £5m | £281k | £6k | | 3,954 | Great | Good | Limited | 71 | 74 |
| | Sport Lisboa e Benfica - SAD | £11m | £17m | £50k | | 52,768 | Best | Superb | Limited | 78 | 81 |
| | Sporting Clube de Braga | £9m | £3m | £11k | | 11,492 | Excellent | Excellent | Limited | 73 | 77 |
| | Sporting Clube de Portugal - Futebol, SAD | £10m | £9m | £28k | | 40,135 | Best | Superb | Limited | 77 | 80 |
| | Vitória Futebol Clube | £3m | £84k | £3k | | 3,842 | Good | Good | Limited | 69 | 72 |
| | Vitória Sport Clube | £3m | £337k | £6k | | 18,756 | Excellent | Excellent | Limited | 71 | 74 |