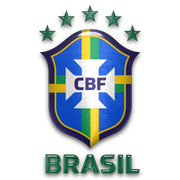 Cianorte Futebol Clube are a team in Football Manager 2021. Cianorte play in the Brazilian National Lower Division in Brazil in FM 21. Cianorte play at a stadium called "Olímpico Albino Turbay" in Football Manager 21.
Name

Cianorte Futebol Clube

Nation

Brazil

Division

Brazilian National Lower Division

Average Age

25.5

Balance

£-3k

Wage Budget

£0

Training Facilities

Adequate

Youth Facilities

Basic

Youth Academy

Average

Youth Recruitment

Limited

Stadium Capacity

2,408

Average Attendance

1,648

Ability

65%

Potential

70%
Cianorte Futebol Clube Newgen Rating
Below Average
Newgens are the new players that the game generates and join the club on Youth Intake Day. The Newgens produced by Cianorte Futebol Clube will be Below Average
Cianorte Futebol Clube Transfers
Looking for players to buy for Cianorte Futebol Clube in Football Manager 2021?
This is a guide to managing Cianorte Futebol Clube in FM21. If you want to play Football Manager 2021 with an updated Cianorte Futebol Clube squad featuring all the latest real world transfers then you should download the sortitoutsi FM21 Update which updates the Football Manager 2021 database with all the latest transfers, updated squads and promotions and relegations. It's the best Football Manager 2021 Data Update you can download.
Cianorte Futebol Clube Players in FM21
All Cianorte Futebol Clube Players in Football Manager 2021
| | Name | Age | Position | Wage | Value | Cost | Expires | Rating | Potential |
| --- | --- | --- | --- | --- | --- | --- | --- | --- | --- |
| | Gercimar (Gercimar Maximiliano de Matos Júnior) | 29 | DM | £684 | £22k | £19k | | | |
| | Patric Calmon (Itaro Patric Cardoso Calmon) | 26 | D/WB/M/AM (L), ST (C) | £684 | £19k | £36k | 30-09-2021 | | |
| | Pachu (Luiz Henrique Pachu Lira) | 24 | AM (L), ST (C) | £904 | £40k | £70k | | | |
| | Gabriel Soares (Gabriel Soares Oliveira) | 27 | DM, M (C) | £641 | £20k | £36k | | | |
| | Leonardo Muchacho (Leonardo Ferreira Gonçalves) | 19 | ST (C) | £127 | £16k | £20k | 15-09-2021 | | |
| | Montoya (Rodrigo Muttoni) | 34 | D (C) | £421 | £1k | £2k | | | |
| | Vítor Salvador (Vítor Vericimo Salvador) | 26 | D (C) | £378 | £10k | £16k | | | |
| | Gabriel Calabres (Gabriel Calabres Nunes) | 22 | M/AM (C) | £318 | £9k | £8k | | | |
| | Wilson Júnior (Wilson dos Santos Vieira Júnior) | 29 | AM (RL), ST (C) | £291 | £8k | £12k | | | |
| | Maurício (Maurício da Silva Dias Ribeiro) | 29 | D (C) | £291 | £7k | £6k | | | |
| | Grafite (Lucas José dos Santos de Souza) | 23 | AM (RL) | £291 | £8k | £12k | | | |
| | Gabriel (Gabriel Pereira da Silva) | 23 | AM (L), ST (C) | £296 | £7k | £11k | | | |
| | Tales (Tales José da Silva) | 21 | D/WB/M/AM (L) | £246 | £5k | £8k | | | |
| | Buba (Wesley Danilo Morais dos Santos) | 27 | AM (R), ST (C) | £225 | £5k | £2k | | | |
| | Bruno (Bruno Pianissolla) | 33 | GK | £203 | £2k | £2k | | | |
| | Wellington (Wellington Melo dos Santos) | 26 | AM (RL), ST (C) | £203 | £4k | £4k | | | |
| | Rael (Rael Gomes Feitosa) | 21 | D/WB (L), M (LC) | £159 | £3k | £5k | | | |
| | Ynaiã (Ynaiã Kaire Alves Cardoso) | 21 | D (RC) | £137 | £3k | £22k | | | |
| | Gabriel (Gabriel Batista dos Santos) | 18 | GK | £93 | £550 | £0 | | | |
| | Sílvio (Sílvio Silas da Silva Walenga) | 31 | GK | £71 | £169 | £0 | | | |
| | Gabriel (Gabriel Coutinho Bottaro) | 23 | GK | £58 | £169 | £0 | | | |
| | Mateus Ávila (Mateus Santos Ávila) | 20 | AM (C), ST (C) | £58 | £225 | £0 | | | |
| | Michel (Michel Henrique de Oliveira) | 25 | D/WB (R) | £58 | £191 | £0 | | | |
| | Itambé (Carlos Eduardo Pontes Santos) | 19 | D (LC) | £58 | £203 | £0 | | | |
| | Everton Morelli (Everton Morelli Casimiro) | 22 | D (C), DM | £50 | £214 | £0 | | | |
| | João Mafra (João Henrique Camargo Mafra) | 18 | M (C) | £31 | £214 | £0 | | | |
---
Cianorte Futebol Clube Loaned Out Players in FM21
Players out on loan from Cianorte Futebol Clube in Football Manager 2021
---
Cianorte Futebol Clube Staff in FM21
Cianorte Futebol Clube Staff in Football Manager 2021