Get our Wonderkids list automatically updated in your game via Steam Workshop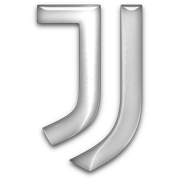 Juventus are a team in Football Manager 2022. Zebre play in the Italian Serie A in Italy in FM 22. Juventus are a playable team in FM2022. Zebre play at a stadium called "Zebre Stadium" in Football Manager 22.
Name

Juventus

Nation

Italy

Division

Italian Serie A

Average Age

19.91

Balance

£40m

Wage Budget

£4m

Training Facilities

Superb

Youth Facilities

Excellent

Youth Academy

Adequate

Youth Recruitment

Average

Stadium Capacity

41,507

Average Attendance

39,500

Ability

84%

Potential

88%
Juventus Newgen Rating
Great
Newgens are the new players that the game generates and join the club on Youth Intake Day. The Newgens produced by Juventus will be Great
Juventus Transfers
Looking for players to buy for Juventus in Football Manager 2022?
This is a guide to managing Juventus in FM22. If you want to play Football Manager 2022 with an updated Juventus squad featuring all the latest real world transfers then you should download the sortitoutsi FM22 Update which updates the Football Manager 2022 database with all the latest transfers, updated squads and promotions and relegations. It's the best Football Manager 2022 Data Update you can download.
All Juventus Players in Football Manager 2022
| | Name | Age | Position | Wage | Value | Cost | Expires | Rating | Potential |
| --- | --- | --- | --- | --- | --- | --- | --- | --- | --- |
| | Paulo Dybala | 27 | AM RC, F C | £222k | £47m | £104m | 30-06-2022 | | |
| | Juan Cuadrado | 33 | D/WB/AM R | £152k | £16m | £35m | 30-06-2022 | | |
| | Leonardo Bonucci | 34 | D C | £198k | | £300m | 30-06-2024 | | |
| | Matthijs de Ligt | 21 | D C | £200k | £92m | £199m | 30-06-2024 | | |
| | Federico Chiesa | 23 | AM RL | £52k | £50m | £66m | | | |
| | Giorgio Chiellini | 36 | D C | £91k | | £295m | 30-06-2023 | | |
| | Dušan Vlahović | 21 | ST | £210k | £92m | £230m | 30-06-2026 | | |
| | Wojciech Szczęsny | 31 | GK | £198k | | £294m | 30-06-2024 | | |
| | Manuel Locatelli | 23 | DM | £91k | £33m | £42m | 30-06-2023 | | |
| | Álvaro Morata | 28 | ST | £125k | £31m | £64m | 30-06-2023 | | |
| | Danilo (Danilo Luiz da Silva) | 29 | D RLC | £100k | £17m | £16m | 30-06-2024 | | |
| | Alex Sandro (Alex Sandro Lobo Silva) | 30 | D/WB/M L | £183k | £24m | £23m | 30-06-2023 | | |
| | Weston McKennie | 22 | DM, AM RC | £41k | £42m | £86m | 30-06-2024 | | |
| | Arthur (Arthur Henrique Ramos de Oliveira Melo) | 24 | DM | £125k | £36m | £47m | 30-06-2025 | | |
| | Adrien Rabiot | 26 | DM, M LC | £175k | £15m | £14m | 30-06-2023 | | |
| | Federico Bernardeschi | 27 | WB/AM RL | £122k | £10m | £10m | 30-06-2022 | | |
| | Moise Kean | 21 | AM RL, ST | £50k | £24m | £29m | 30-06-2024 | | |
| | Mattia De Sciglio | 28 | D/WB RL | £91k | £8m | £7m | 30-06-2022 | | |
| | Denis Zakaria | 24 | DM | £49k | £8m | £10m | 30-06-2026 | | |
| | Mattia Perin | 28 | GK | £70k | £3m | £2m | 30-06-2022 | | |
| | Luca Pellegrini | 22 | D/WB/M L | £30k | £3m | £4m | 30-06-2025 | | |
| | Daniele Rugani | 26 | D C | £106k | £5m | £4m | 30-06-2023 | | |
| | Kaio Jorge (Kaio Jorge Pinto Ramos) | 19 | ST | £30k | £7m | £20m | 30-06-2026 | | |
| | Carlo Pinsoglio | 31 | GK | £9k | £132k | £103k | 30-06-2023 | | |
| | Hans Nicolussi Caviglia | 21 | AM RC | £7k | £4m | £316k | 30-06-2023 | | |
| | Martin Palumbo | 19 | AM C | £1k | £5m | £13m | 30-06-2025 | | |
| | Fabrizio Poli | 32 | D RLC | £4k | £339k | £26k | 30-06-2023 | | |
| | Simone Iocolano | 31 | AM LC | £4k | £41k | £3k | 30-06-2023 | | |
| | Alessandro Sersanti | 19 | M RC | £3k | £2m | £130k | 30-06-2023 | | |
| | Koni De Winter | 19 | D RC, DM | £2k | £159k | £12k | 30-06-2022 | | |
| | Matías Soulé | 18 | AM RC | £2k | £1m | £93k | 30-06-2026 | | |
| | Andrea Brighenti | 33 | ST | £1k | £25k | £12k | 30-06-2022 | | |
| | Marley Aké | 20 | AM RL, ST | £2k | £3m | £249k | 30-06-2025 | | |
| | Mattia Del Favero | 23 | GK | £980 | £19k | £1k | 30-06-2022 | | |
| | Enzo Barrenechea | 20 | DM | £2k | £3m | £247k | 30-06-2024 | | |
| | Marco Da Graca | 19 | AM/F C | £2k | £449k | £33k | 30-06-2024 | | |
| | Nikola Sekulov | 19 | AM RLC | £2k | £105k | £8k | 30-06-2022 | | |
| | Jean-Claude Ntenda | 18 | D/WB/M L | £2k | £156k | £11k | 30-06-2022 | | |
| | Franco Israel | 21 | GK | £1k | £162k | £12k | 30-06-2023 | | |
| | Diego Stramaccioni | 20 | D LC | £1k | £114k | £8k | 30-06-2023 | | |
| | Giuseppe Leone | 20 | DM | £1k | £156k | £11k | 30-06-2022 | | |
| | Matteo Anzolin | 20 | D L | £980 | £144k | £10k | 30-06-2022 | | |
| | Angel Josuè Chibozo | 18 | AM LC, F C | £220 | £2m | £4m | 30-06-2023 | | |
| | Tarik Muharemović | 18 | D C | £360 | £514k | £1m | 30-06-2025 | | |
| | Emanuele Pecorino | 19 | ST | £950 | £927k | £65k | 30-06-2025 | | |
| | Tommaso Barbieri | 18 | D R | £460 | £488k | £34k | 30-06-2025 | | |
| | Félix Nzouango Bikien | 18 | D LC | £720 | £991k | £2m | | | |
| | Ervin Omic | 18 | DM | £220 | £198k | £482k | 30-06-2023 | | |
| | Emanuele Zuelli | 19 | DM | £920 | £82k | £6k | 30-06-2023 | | |
| | Samuel Iling | 17 | AM RL, ST | £220 | £1m | £3m | 30-06-2023 | | |
| | Nicolò Cudrig | 18 | ST | £860 | £203k | £14k | 30-06-2023 | | |
| | Alessandro Pio Riccio | 19 | D C | £570 | £82k | £6k | 30-06-2022 | | |
| | Fabio Miretti | 17 | M C | £860 | £441k | £30k | 30-06-2026 | | |
| | Daniel Leo | 19 | D/WB/M R | £340 | £79k | £123k | 30-06-2023 | | |
| | Giovanni Gabriele Garofani | 18 | GK | £220 | £132k | £238k | 30-06-2022 | | |
| | Mirco Lipari | 18 | ST | £220 | £132k | £9k | 30-06-2022 | | |
| | Elias Solberg | 17 | AM RC | £780 | £186k | £486k | | | |
| | Alessandro Siano | 20 | GK | £750 | £42k | £3k | 30-06-2022 | | |
| | Gabriele Boloca | 20 | D C | £720 | £85k | £6k | 30-06-2022 | | |
| | Zsombor Senkó | 18 | GK | £220 | £70k | £162k | 30-06-2023 | | |
| | Gabriele Mulazzi | 18 | D/WB/M RL | £370 | £108k | £251k | 30-06-2023 | | |
| | Giuseppe Verduci | 19 | D LC | £460 | £61k | £92k | 30-06-2022 | | |
| | Bayron Strijdonck | 17 | AM RL | £220 | £156k | £398k | 30-06-2024 | | |
| | Mattia Compagnon | 19 | M RLC | £380 | £107k | £161k | 30-06-2023 | | |
| | Filippo Fiumanò | 18 | D C | £220 | £82k | £188k | | | |
| | Andrea Bonetti | 17 | AM RC, F C | £220 | £138k | £346k | 30-06-2023 | | |
| | Alessandro Citi | 18 | D C | £560 | £162k | £368k | 30-06-2022 | | |
| | Riccardo Turicchia | 18 | D/WB L | £220 | £46k | £104k | 30-06-2023 | | |
| | Nicolò Savona | 18 | D/WB R | £220 | £32k | £74k | 30-06-2023 | | |
| | Kristian Sekularac | 17 | AM RLC | £220 | £138k | £346k | 30-06-2023 | | |
| | Yannick Cotter | 19 | AM RLC | £270 | £64k | £95k | 30-06-2024 | | |
| | Joseph Nonge Boende | 16 | DM | £220 | £1m | £3m | 30-06-2025 | | |
| | Marco Raina | 19 | GK | £420 | £38k | £56k | 30-06-2022 | | |
| | Leonardo Cerri | 18 | ST | £220 | £58k | £129k | 30-06-2023 | | |
| | Samuel Kinduelu Mbangula | 17 | AM RLC, F C | £220 | £186k | £453k | 30-06-2024 | | |
| | Nicolò Turco | 17 | AM RLC, F C | £220 | £79k | £192k | 30-06-2024 | | |
| | Tommaso Galante | 16 | AM LC, F C | £220 | £208k | £558k | 30-06-2024 | | |
| | Lorenzo Dellavalle | 17 | D RC | £220 | £108k | £262k | 30-06-2024 | | |
| | Jonas Rouhi | 17 | D L | £220 | £156k | £376k | 30-06-2024 | | |
| | Luis Hasa | 17 | AM LC | £220 | £70k | £168k | 30-06-2024 | | |
| | Tommaso Maressa | 17 | M C | £220 | £61k | £147k | 30-06-2024 | | |
| | Luciano Pisapia | 18 | DM | £220 | £79k | £169k | 30-06-2023 | | |
| | Simone Scaglia | 16 | GK | £220 | £102k | £264k | 30-06-2024 | | |
| | Giulio Doratiotto | 17 | DM, AM C | £220 | £64k | £149k | 30-06-2024 | | |
| | Saverio Domanico | 16 | D C | £220 | £120k | £306k | 30-06-2025 | | |
| | Nicolò Ledonne | 17 | M RC, ST | £220 | £34k | £78k | 30-06-2024 | | |
| | Andriy Firman | 16 | AM RL | £220 | £85k | £211k | 30-06-2025 | | |
| | Nicolò Petrassi | 16 | M C | £220 | £38k | £95k | 30-06-2024 | | |
| | Borna Panić | 16 | DM, AM C | £220 | £52k | £129k | 30-06-2025 | | |
| | Leonardo Ratti | 17 | GK | £220 | £90k | £201k | 30-06-2024 | | |
| | Lorenzo Anghelé | 16 | AM/F C | £220 | £90k | £220k | 30-06-2025 | | |
| | Randy Obam Bandolo | 15 | D/WB R | £220 | £102k | £271k | 30-06-2025 | | |
| | Tommaso Ghirardello | 15 | ST | £220 | £90k | £238k | 30-06-2025 | | |
| | Federico Savio | 16 | D RLC | £220 | £40k | £98k | 30-06-2025 | | |
| | Umberto Morleo | 16 | AM L | £220 | £132k | £319k | 30-06-2025 | | |
| | Alessio Vacca | 16 | ST | £220 | £114k | £274k | 30-06-2025 | | |
| | Andrei Gabriele Florea | 16 | DM | £220 | £34k | £83k | 30-06-2025 | | |
| | Giovanni Daffara | 16 | GK | £220 | £36k | £85k | 30-06-2024 | | |
| | Dean Huijsen | 16 | D C | £220 | £58k | £137k | 30-06-2025 | | |
| | Jakub Vinarcik | 16 | GK | £220 | £52k | £123k | 30-06-2025 | | |
| | Diego Ripani | 15 | DM | £130 | £68k | £140k | 30-06-2025 | | |
| | Giovanni Aurino | 16 | AM R, ST | £220 | £34k | £80k | 30-06-2025 | | |
| | Lorenzo Tarantola | 16 | D C, DM | £220 | £36k | £83k | 30-06-2025 | | |
| | Matteo Fuscaldo | 16 | GK | £220 | £37k | £85k | 30-06-2025 | | |
| | Simone Cavalieri | 16 | GK | £220 | £33k | £77k | 30-06-2025 | | |
| | Mattia Marino | 16 | D/WB L | £220 | £33k | £76k | 30-06-2025 | | |
| | Augusto Seedorf Owusu | 16 | AM C | £220 | £40k | £93k | 30-06-2025 | | |
| | Michele La Malfa | 16 | AM/F C | £220 | £18k | £40k | 30-06-2025 | | |
| | Stefano Turco | 16 | D/WB R | £220 | £33k | £74k | 30-06-2025 | | |
| | Edoardo Ghibaudo | 16 | D C | £220 | £19k | £41k | 30-06-2025 | | |
---
Juventus Loaned Out Players in FM22
Players out on loan from Juventus in Football Manager 2022
---
Juventus Staff in Football Manager 2022