This year obviously Brexit has occurred in real life and so the option as with previous versions was just to remove the Agreement change or edit it. This year the agreement tab is empty i.e. Brexit has happened the UK has left the EU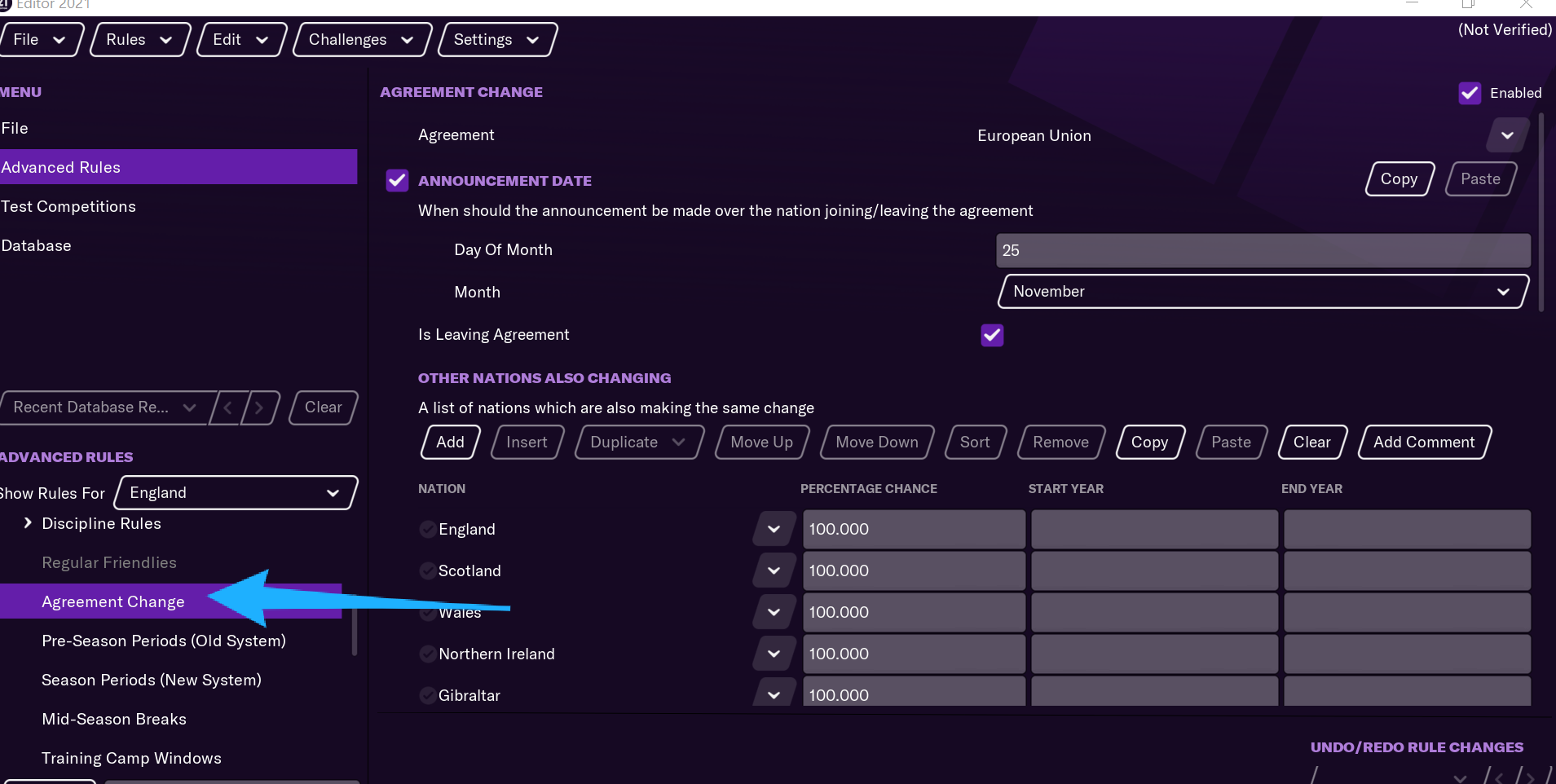 so England has to again return to the European Union if you want to reverse Brexit.
so go to nations in the Database - as soon as you click nations it will load a list of countries, so either search for England or scroll down the list and click on England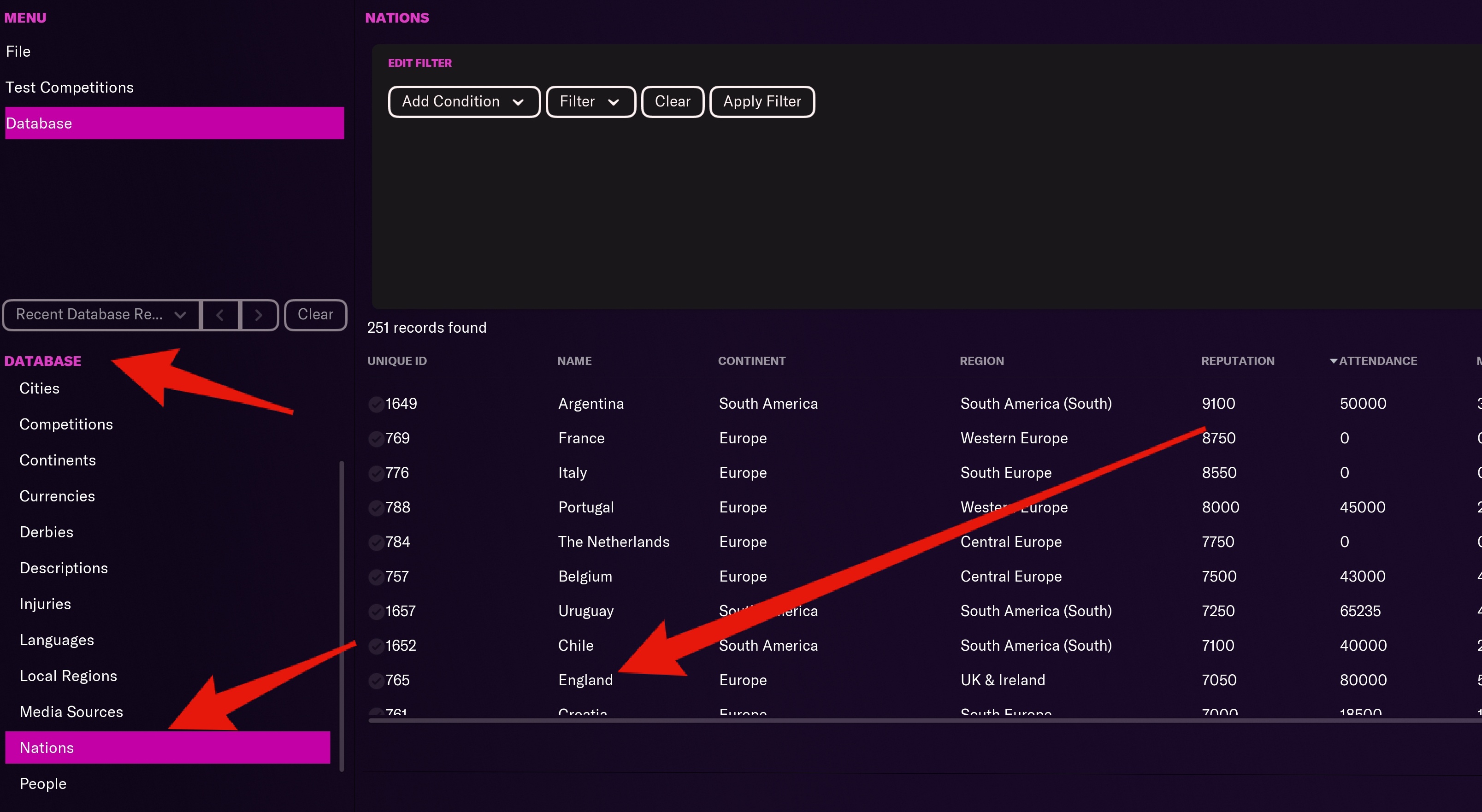 Now click on Information tab- Agreements tab appears in the drop down menu-click on that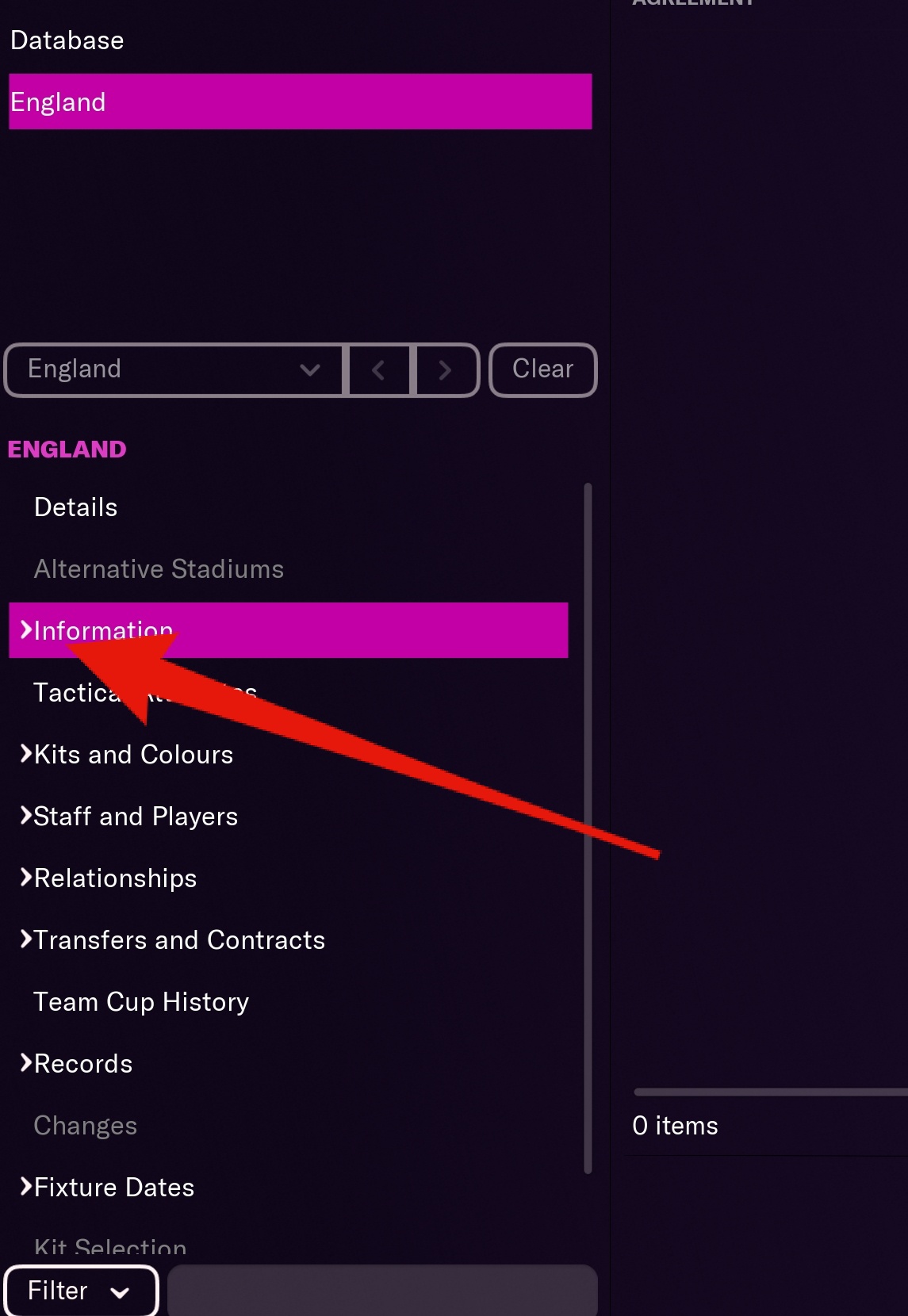 You need to click Add to get the 2 agreements back

Then use search to select the agreements you want to add you need 2 [as image above]
when you press Add initially it will add European Union by default

You can add the start dates if you wish as the image below shows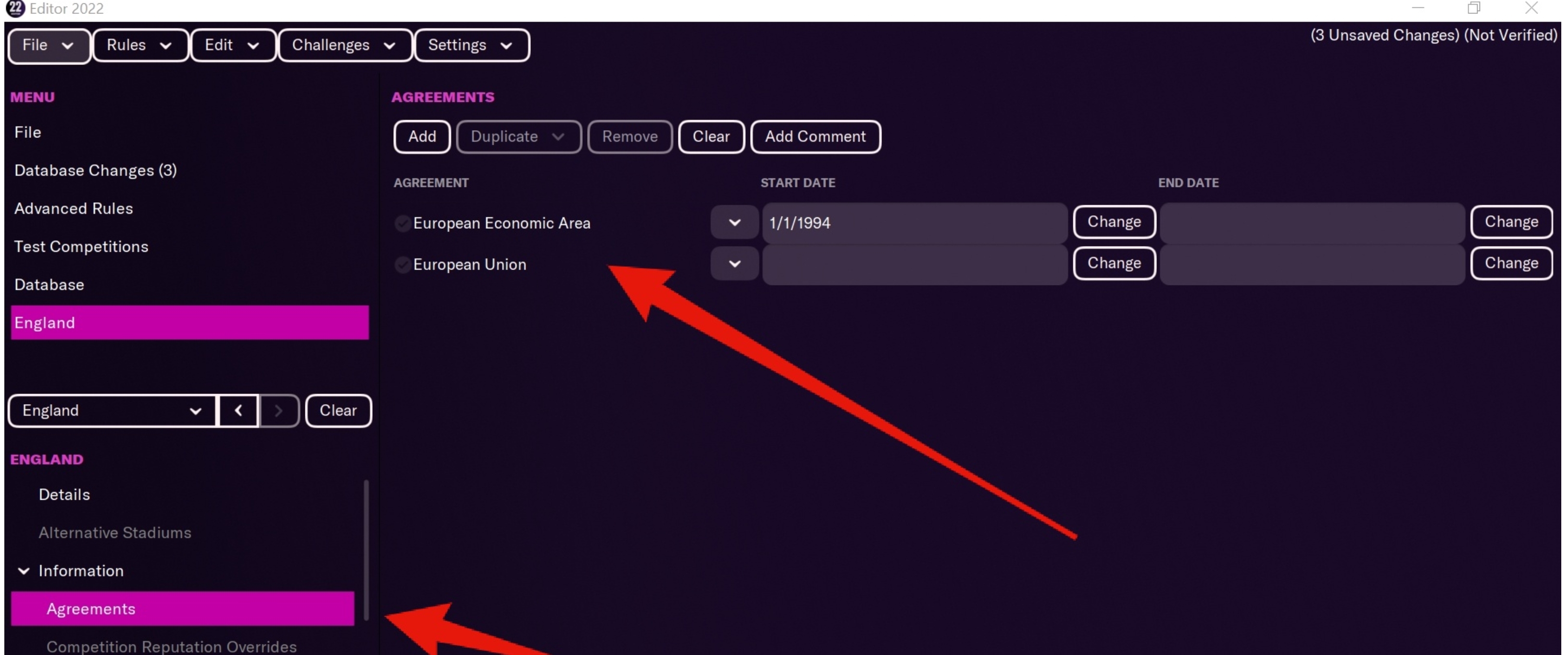 Build 1-So this will be a test file to see if changing these does stop Brexit and address the work permit issues.[to use with default DB only]
Build 2 updated file has the recent 21 point Derby deduction +No Brexit.[to use with default DB only]
Build 3 has just the Derby+Reading points reduction changes only.[to use with default DB only]
Build 4- Brexit removed patched to FM22.3 Update
Build 5- Brexit removed patched to FM22.4 Update
You can only use one of the files and I recommended deleting the other earlier version/s of the file from your editor data folder totally
as even when starting a new save and even not selecting the 'older' versions of this file if you keep them in your editor data folder there is what I call a 'ghost reading' by the game of the unticked files which will cause problems.
I have had this happen with several files I am testing - you have to totally remove files you do not want to load in game from the folder
As always Download the file and paste them in Documents \Sports Interactive \Football Manager 2022 \editor data folder if there isnt an editor data folder create one[using lower case do not use caps ]
Open the game and start a new career

Select Database

Then a drop down menu appears of all the files in your edited data folder

make sure the file/s you want to use are checked with a tick and then you are good to go
NB delete all older versions of this file you should only have one in your editor data folder
If there is an update to the game the file may not work in the new DB read the FAQ[30] to resolve this.
This post has been locked, preventing new comments.