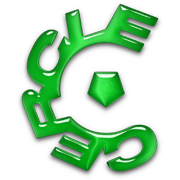 KSV Cercle Brugge are a team in Football Manager 2015. Cercle Brugge play in the Belgian Pro League in Belgium in FM 15. KSV Cercle Brugge are a playable team in FM2015.
Name

KSV Cercle Brugge

Nation

Belgium

Division

Belgian Pro League

Average Age

Balance

£98k

Wage Budget

£-13k

Training Facilities

Good

Youth Facilities

Average

Youth Academy

Adequate

Youth Recruitment

Limited

Stadium Capacity

24,797

Average Attendance

7,695

Ability

65%

Potential

66%
KSV Cercle Brugge Newgen Rating
Average
Newgens are the new players that the game generates and join the club on Youth Intake Day. The Newgens produced by KSV Cercle Brugge will be Average
KSV Cercle Brugge Transfers
Looking for players to buy for KSV Cercle Brugge in Football Manager 2015?
This is a guide to managing KSV Cercle Brugge in FM15. If you want to play Football Manager 2015 with an updated KSV Cercle Brugge squad featuring all the latest real world transfers then you should download the sortitoutsi FM15 Update which updates the Football Manager 2015 database with all the latest transfers, updated squads and promotions and relegations. It's the best Football Manager 2015 Data Update you can download.
KSV Cercle Brugge Players in FM15
All KSV Cercle Brugge Players in Football Manager 2015
| | Name | Age | Position | Wage | Value | Cost | Expires | Rating | Potential |
| --- | --- | --- | --- | --- | --- | --- | --- | --- | --- |
| | Maarten Martens | 29 | AM LC | £19k | £236k | £214k | 29-06-2016 | | |
| | Faris Haroun | 28 | M C | £3k | £474k | £231k | 29-06-2015 | | |
| | Bart Buysse | 27 | D/WB/M L | £6k | £238k | £116k | 29-06-2015 | | |
| | Junior Kabananga | 25 | AM RL, ST | £2k | £317k | £155k | 29-06-2015 | | |
| | Stef Wils | 31 | D C, DM | £4k | £108k | £52k | 29-06-2015 | | |
| | Stipe Bacelic-Grgic | 26 | AM LC | £4k | £593k | £287k | 29-06-2016 | | |
| | Hans Cornelis | 31 | D RC | £7k | £69k | £34k | 29-06-2015 | | |
| | Thibaut Van Acker | 22 | DM | £3k | £493k | £239k | 29-06-2016 | | |
| | Kristof D'Haene | 23 | D/WB/AM L | £2k | £373k | £180k | 29-06-2016 | | |
| | Olivier Werner | 29 | GK | £3k | £243k | £116k | 29-06-2017 | | |
| | Tim Smolders | 33 | M C | £4k | £26k | £13k | 29-06-2015 | | |
| | Noë Dussenne | 22 | D C | £2k | £278k | £132k | 29-06-2017 | | |
| | Richard Sukuta-Pasu | 23 | ST | £2k | £373k | £178k | 29-06-2016 | | |
| | Ismaïla N'Diaye | 26 | DM | £2k | £142k | £66k | 29-06-2016 | | |
| | Karel Van Roose | 24 | D/WB R, DM | £1k | £247k | £115k | 29-06-2017 | | |
| | Stephen Buyl | 21 | AM RLC, F C | £740 | £240k | £112k | 29-06-2015 | | |
| | Joey Godee | 25 | AM L, ST | £3k | £149k | £77k | 29-06-2016 | | |
| | Pierre Bourdin | 20 | D LC | £590 | £127k | £59k | 29-06-2017 | | |
| | Sam Valcke | 21 | ST | £560 | £237k | £109k | 29-06-2016 | | |
| | Dennes De Kegel | 20 | D RC | £590 | £32k | £43k | 29-06-2016 | | |
| | Albian Muzaqi | 19 | ST | £5k | £111k | £215k | 29-06-2017 | | |
| | Miguel Vandamme | 20 | GK | £370 | £31k | £41k | 29-06-2015 | | |
| | Jinty Caenepeel | 17 | AM RL, ST | £300 | £32k | £66k | 29-06-2015 | | |
| | Jilke De Coninck | 19 | AM R, ST | £370 | £37k | £58k | 29-06-2018 | | |
| | Gilles Dewaele | 18 | D C, DM | £300 | £40k | £72k | 29-06-2015 | | |
| | Ayron Verkindere | 17 | D/WB/AM R | £180 | £53k | £106k | 29-06-2016 | | |
| | Mathieu Maertens | 19 | DM | £180 | £53k | £80k | 29-06-2017 | | |
| | Maxim Vandewalle | 18 | AM L | £70 | £7k | £13k | 29-06-2016 | | |
| | Jasper Verheyden | 18 | DM | £70 | £7k | £12k | 29-06-2016 | | |
| | Jonathan Stael | 19 | AM RC, F C | £70 | £6k | £9k | 29-06-2015 | | |
| | Kenny Vandamme | 20 | D RC | £70 | £5k | £7k | 29-06-2015 | | |
| | Thomas De Bie | 17 | GK | £260 | £10k | £18k | 29-06-2016 | | |
| | Camil Sahnoune | 17 | AM L, ST | £70 | £7k | £13k | 29-06-2016 | | |
| | Kierien Serpieters | 19 | D C | £70 | £5k | £8k | 29-06-2015 | | |
| | Aaron Dhondt | 18 | ST | £40 | £6k | £11k | 29-06-2015 | | |
| | Niels Van De Water | 20 | D RC | £70 | £5k | £6k | 29-06-2015 | | |
| | Dylan Verstraete | 18 | D/WB L | £70 | £4k | £7k | 29-06-2015 | | |
| | Milan Iket | 17 | GK | £40 | £4k | £8k | 29-06-2016 | | |
| | Gilles Deriemaecker | 18 | D/WB/AM R | £40 | £5k | £8k | 29-06-2015 | | |
| | Diego Serón | 18 | D LC, DM | £70 | £5k | £8k | 29-06-2015 | | |
| | Niels Van Craeyveld | 17 | D/WB/AM L | £50 | £7k | £14k | 29-06-2015 | | |
| | Geoffrey Ryckaert | 18 | AM C | £40 | £5k | £9k | 29-06-2015 | | |
| | Thiemen Penny | 17 | GK | £50 | £3k | £6k | 29-06-2015 | | |
| | Neil Dildick | 18 | D/WB/M L | £40 | £3k | £5k | 29-06-2015 | | |
| | Arne Sabbe | 16 | GK | £50 | £3k | £7k | 29-06-2016 | | |
| | Guillaume De Schrijver | 16 | M LC | £50 | £5k | £10k | 29-06-2016 | | |
| | Jasper Cafmeyer | 17 | ST | £50 | £4k | £8k | 29-06-2015 | | |
| | Sébastien Perquy | 17 | AM C | £50 | £5k | £10k | 29-06-2015 | | |
| | Tim Van Caelenberghe | 18 | D/WB R | £40 | £3k | £5k | 29-06-2015 | | |
| | Francis Cathenis | 17 | D C | £50 | £4k | £7k | 29-06-2015 | | |
| | Anouk Vanysacker | 17 | DM | £50 | £4k | £8k | 29-06-2015 | | |
| | Nicolas Janssens | 17 | D C | £50 | £3k | £6k | 29-06-2015 | | |
| | Edouard Gheeraert | 18 | D LC | £40 | £3k | £5k | 29-06-2015 | | |
| | Simon Vandewiele | 17 | D L | £50 | £3k | £6k | 29-06-2015 | | |
---
KSV Cercle Brugge Loaned Out Players in FM15
Players out on loan from KSV Cercle Brugge in Football Manager 2015
---
KSV Cercle Brugge Staff in FM15
KSV Cercle Brugge Staff in Football Manager 2015