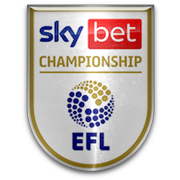 Stoke City are a team in Football Manager 2021. Stoke play in the Sky Bet Championship in England in FM 21. Stoke City are a playable team in FM2021. Stoke play at a stadium called "bet365 Stadium" in Football Manager 21.
Name

Stoke City

Nation

England

Division

Sky Bet Championship

Average Age

20.97

Balance

£7m

Wage Budget

£0

Training Facilities

Excellent

Youth Facilities

Great

Youth Academy

Adequate

Youth Recruitment

Limited

Stadium Capacity

30,089

Average Attendance

21,000

Ability

75%

Potential

81%
Stoke City Newgen Rating
Good
Newgens are the new players that the game generates and join the club on Youth Intake Day. The Newgens produced by Stoke City will be Good
Stoke City Transfers
Looking for players to buy for Stoke City in Football Manager 2021?
Stoke City Players in FM21
All Stoke City Players in Football Manager 2021
| | Name | Age | Position | Wage | Value | Cost | Expires | Rating | Potential |
| --- | --- | --- | --- | --- | --- | --- | --- | --- | --- |
| | Angus Gunn | 24 | GK | £30k | £7m | £7m | 30-06-2023 | | |
| | John Obi Mikel | 33 | D (C), DM, M (C) | £15k | £1m | £2m | 30-06-2021 | | |
| | Tyrese Campbell | 20 | AM (R), ST (C) | £7k | £5m | £15m | 30-06-2024 | | |
| | Steven Fletcher | 33 | ST (C) | £15k | £1m | £2m | 30-06-2021 | | |
| | Rabbi Matondo | 19 | M/AM (RL) | £18k | £2m | £32m | 30-06-2023 | | |
| | Joe Bursik | 20 | GK | £1k | £2m | £15m | 30-06-2023 | | |
| | Nathan Collins | 19 | D (C) | £6k | £2m | £23m | 30-06-2024 | | |
| | Joe Allen | 30 | DM, M (C) | £50k | £2m | £2m | 30-06-2022 | | |
| | Nick Powell | 26 | M/AM (C) | £16k | £2m | £2m | 30-06-2022 | | |
| | James Chester | 31 | D (C) | £15k | £1m | £2m | 30-06-2021 | | |
| | Rhys Norrington-Davies | 21 | D/WB (L) | £7k | £3m | £13m | 30-06-2024 | | |
| | Adam Davies | 28 | GK | £13k | £2m | £1m | 30-06-2022 | | |
| | Tommy Smith | 28 | D (RC), WB (R) | £20k | £2m | £1m | 30-06-2022 | | |
| | Sam Clucas | 29 | DM, M (LC), AM (L) | £35k | £2m | £1m | 30-06-2022 | | |
| | Jacob Brown | 22 | M/AM (R), ST (C) | £13k | £2m | £10m | 30-06-2023 | | |
| | Jack Clarke | 19 | M (R), AM (RL) | £25k | £2m | £24m | 30-06-2023 | | |
| | James McClean | 31 | D/WB (L), M/AM (RL) | £20k | £670k | £482k | 30-06-2022 | | |
| | Morgan Fox | 26 | D/WB (L) | £10k | £671k | £966k | 30-06-2022 | | |
| | Jordan Thompson | 23 | WB (L), M (LC) | £4k | £749k | £4m | 30-06-2022 | | |
| | Danny Batth | 29 | D (C) | £25k | £459k | £202k | 30-06-2022 | | |
| | Jordan Cousins | 26 | DM, M (RC) | £10k | £484k | £348k | 30-06-2022 | | |
| | Harry Souttar | 21 | D (C) | £5k | £333k | £7m | 30-06-2022 | | |
| | Tashan Oakley-Boothe | 20 | M (C) | £7k | £224k | £6m | 30-06-2023 | | |
| | Josh Tymon | 21 | D/WB (L) | £7k | £200k | £10m | 30-06-2022 | | |
| | Sam Vokes | 30 | ST (C) | £35k | £133k | £58k | 30-06-2022 | | |
| | Blondy Noukeu | 18 | GK | £1k | £22k | £399k | 30-06-2022 | | |
| | Ryan Corrigan | 19 | D/WB (L) | £4k | £12k | £302k | 30-06-2021 | | |
| | Ibrahima Sy | 17 | M (C) | £145 | £18k | £878k | 30-06-2021 | | |
| | Lewis Macari | 18 | D (C) | £350 | £11k | £344k | 30-06-2021 | | |
| | D'Margio Wright-Phillips | 18 | M/AM (R) | £3k | £8k | £999k | 30-06-2023 | | |
| | Christian Norton | 19 | ST (C) | £350 | £6k | £415k | 30-06-2021 | | |
| | Nathan Broome | 18 | GK | £350 | £4k | £314k | 30-06-2021 | | |
| | Tom Sparrow | 17 | M (C) | £145 | £6k | £108k | 30-06-2021 | | |
| | Will Goodwin | 18 | ST (C) | £2k | £7k | £77k | 30-06-2023 | | |
| | Gabriel Adebambo | 18 | M (C) | £500 | £6k | £47k | 30-06-2022 | | |
| | Samy Bahri | 16 | ST (C) | £145 | £7k | £878k | 30-06-2021 | | |
| | Mohamed Akandji | 17 | D (C) | £350 | £3k | £47k | 30-06-2021 | | |
| | Kieran Coates | 18 | D (R) | £350 | £2k | £19k | 30-06-2021 | | |
| | Daniel Malone | 18 | M (C) | £350 | £3k | £19k | 30-06-2021 | | |
| | Adam Porter | 18 | M (C) | £350 | £4k | £24k | 30-06-2021 | | |
| | Ethon Varian | 18 | ST (C) | £350 | £3k | £12k | 30-06-2021 | | |
| | Douglas James-Taylor | 17 | ST (C) | £400 | £4k | £85k | 30-06-2021 | | |
| | Patrick Jarrett | 18 | M/AM (C) | £350 | £3k | £29k | 30-06-2021 | | |
| | George Lewis | 16 | M (C) | £145 | £3k | £37k | 30-06-2022 | | |
| | Ifenayi Udanoh | 16 | D (C) | £145 | £2k | £85k | 30-06-2022 | | |
| | Edward Jones | 18 | D/WB (RL) | £250 | £3k | £15k | 30-06-2022 | | |
| | Robbie Hemfrey | 18 | GK | £250 | £2k | £53k | 30-06-2022 | | |
| | Xander Parke | 16 | GK | £145 | £2k | £25k | 30-06-2022 | | |
| | Jake Cartwright | 16 | D (LC) | £145 | £2k | £34k | 30-06-2022 | | |
| | David Okagbue | 16 | D (C) | £145 | £2k | £40k | 30-06-2022 | | |
| | Will Forrester | 19 | D (C) | £400 | £696 | £16k | 30-06-2022 | | |
| | Conor Robson | 16 | GK | £145 | £592 | £21k | 30-06-2022 | | |
| | Mark Chidi | 16 | D (LC) | £145 | £905 | £21k | 30-06-2022 | | |
| | Charlie Edwards | 16 | M/AM (L) | £145 | £1k | £22k | 30-06-2022 | | |
| | Shilo Waldo | 16 | ST (C) | £145 | £807 | £45k | 30-06-2022 | | |
| | Sam Knowles | 16 | M/AM (R) | £145 | £117 | £15k | 30-06-2022 | | |
| | Ted Cargill | 16 | M (C) | £145 | £207 | £8k | 30-06-2022 | | |
| | Paul Cooper | 17 | GK | £145 | £2k | £18k | 30-06-2021 | | |
| | Henry Nash | 17 | D (C) | £145 | £741 | £13k | 30-06-2021 | | |
| | Julius Ndene | 17 | D (C) | £145 | £3k | £14k | 30-06-2021 | | |
| | Tom Nixon | 17 | D (R) | £145 | £3k | £55k | 30-06-2021 | | |
| | Jai Verma | 17 | M/AM (R) | £145 | £0 | £0 | 30-06-2021 | | |
| | Jamie Melbourne | 17 | D (L) | £145 | £0 | £0 | 30-06-2021 | | |
| | Kevin Fernandes | 17 | AM (L) | £145 | £3k | £19k | 30-06-2021 | | |
| | Ryanjay Malbon | 16 | AM (RL), ST (C) | £145 | £824 | £22k | 30-06-2022 | | |
| | André Godfrinne | 17 | AM (C), ST (C) | £145 | £0 | £0 | 30-06-2021 | | |
| | Josh Waite | 16 | AM (R), ST (C) | £145 | £2k | £40k | 30-06-2022 | | |
---
Stoke City Loaned Out Players in FM21
Players out on loan from Stoke City in Football Manager 2021
---
Stoke City Staff in Football Manager 2021