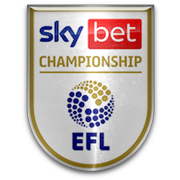 Reading are a team in Football Manager 2023. Reading play in the Sky Bet Championship in England in FM 23. Reading are a playable team in FM2023. Reading play at a stadium called "Select Car Leasing Stadium" in Football Manager 23.
Name

Reading

Nation

England

Division

Sky Bet Championship

Average Age

20.48

Balance

£-34k

Wage Budget

£0

Training Facilities

Excellent

Youth Facilities

Great

Youth Academy

Good

Youth Recruitment

Average

Stadium Capacity

24,197

Average Attendance

13,193

Ability

73%

Potential

78%
Reading Newgen Rating
Great
Newgens are the new players that the game generates and join the club on Youth Intake Day. The Newgens produced by Reading will be Great
Reading Transfers
Looking for players to buy for Reading in Football Manager 2023?
This is a guide to managing Reading in FM23. If you want to play Football Manager 2023 with an updated Reading squad featuring all the latest real world transfers then you should download the sortitoutsi FM23 Update which updates the Football Manager 2023 database with all the latest transfers, updated squads and promotions and relegations. It's the best Football Manager 2023 Data Update you can download.
All Reading Players in Football Manager 2023
| | Name | Age | Position | Wage | Value | Cost | Expires | Rating | Potential |
| --- | --- | --- | --- | --- | --- | --- | --- | --- | --- |
| | Baba Rahman | 28 | D/WB L | £86k | £4m | £3m | 30-06-2024 | | |
| | Andy Yiadom | 30 | D RLC | £3k | £3m | £287k | 30-06-2025 | | |
| | Mamadou Loum | 25 | DM | £7k | £507k | £407k | 30-06-2024 | | |
| | Liam Moore | 29 | D C | £30k | £3m | £246k | 30-06-2023 | | |
| | Lucas João | 28 | ST | £15k | £3m | £273k | 30-06-2023 | | |
| | Yakou Meïté | 26 | AM R, ST | £15k | £3m | £249k | 30-06-2023 | | |
| | Shane Long | 35 | ST | £3k | £245k | £20k | 30-06-2023 | | |
| | Tom Ince | 30 | AM RLC | £3k | £6m | £465k | 30-06-2025 | | |
| | Ovie Ejaria | 24 | AM LC | £15k | £2m | £195k | 30-06-2024 | | |
| | Tom Holmes | 22 | D RC | £3k | £6m | £502k | 30-06-2025 | | |
| | Tom McIntyre | 23 | D LC | £4k | £2m | £177k | 30-06-2024 | | |
| | Andy Carroll | 33 | ST | £3k | £385k | £31k | 15-01-2023 | | |
| | Jeff Hendrick | 30 | AM RC | £50k | £672k | £289k | 30-06-2024 | | |
| | Naby Sarr | 28 | D LC | £3k | £712k | £58k | 30-06-2026 | | |
| | Joe Lumley | 27 | GK | £6k | £210k | £17k | 30-06-2023 | | |
| | Junior Hoilett | 32 | WB/AM RL | £3k | £58k | £5k | 30-06-2023 | | |
| | Scott Dann | 35 | D C | £3k | £14k | £1k | 30-06-2023 | | |
| | Sam Hutchinson | 32 | D C, DM | £3k | £73k | £6k | 30-06-2024 | | |
| | Tyrese Fornah | 22 | DM | £2k | £2m | £3m | 30-06-2023 | | |
| | Femi Azeez | 21 | AM RL, ST | £2k | £5m | £6m | 30-06-2024 | | |
| | Nesta Guinness-Walker | 22 | D/WB/M L | £3k | £170k | £156k | 30-06-2023 | | |
| | Dejan Tetek | 19 | DM | £2k | £7m | £11m | 30-06-2023 | | |
| | Amadou Mbengue | 20 | D C, DM | £2k | £1m | £2m | 03-01-2023 | | |
| | Dean Bouzanis | 31 | GK | £2k | £51k | £4k | 30-06-2025 | | |
| | Coniah Boyce-Clarke | 19 | GK | £2k | £5m | £9m | 30-06-2023 | | |
| | Mamadi Camará | 19 | AM RLC | £350 | £2m | £3m | 30-06-2023 | | |
| | Jahmari Clarke | 18 | ST | £600 | £8m | £15m | 30-06-2023 | | |
| | Jökull Andrésson | 20 | GK | £2k | £1m | £1m | 30-06-2024 | | |
| | Nelson Abbey | 18 | D LC | £700 | £1m | £3m | 30-06-2023 | | |
| | Nahum Melvin-Lambert | 19 | ST | £700 | £675k | £1m | 30-06-2023 | | |
| | Kelvin Abrefa | 18 | D/WB R | £500 | £3m | £6m | 30-06-2024 | | |
| | Rashawn Scott | 19 | AM RLC | £800 | £650k | £1m | 30-06-2023 | | |
| | Kelvin Ehibhatiomhan | 19 | AM LC, F C | £700 | £430k | £691k | 30-06-2024 | | |
| | John Clarke | 18 | D/WB L | £500 | £599k | £1m | 30-06-2023 | | |
| | Claudio Osorio | 19 | AM C | £700 | £411k | £653k | 30-06-2023 | | |
| | Louie Holzman | 18 | D C | £500 | £648k | £1m | 30-06-2024 | | |
| | Michael Craig | 19 | D C, DM | £1k | £449k | £709k | 30-06-2023 | | |
| | Michael Stickland | 18 | D C | £500 | £722k | £1m | 30-06-2024 | | |
| | David Nyarko | 19 | AM RLC, F C | £1k | £374k | £583k | 30-06-2023 | | |
| | Kian Leavy | 20 | AM C | £600 | £290k | £378k | 30-06-2023 | | |
| | Benji Purcell | 17 | DM | £500 | £642k | £1m | 30-06-2023 | | |
| | Ethan Burnett | 20 | DM | £600 | £36k | £47k | 30-06-2023 | | |
| | Harvey Collins | 19 | GK | £400 | £449k | £689k | 30-06-2023 | | |
| | Matt Rowley | 18 | GK | £500 | £359k | £634k | 30-06-2023 | | |
| | Harvey Maudner | 18 | AM RLC | £180 | £230k | £390k | 30-06-2023 | | |
| | Caylan Vickers | 17 | AM/F C | £180 | £498k | £962k | 30-06-2023 | | |
| | Hamid Abdul-Salem | 18 | D/WB R | £500 | £218k | £366k | 30-06-2023 | | |
| | Sam Paul | 18 | D/WB R | £500 | £322k | £540k | 30-06-2023 | | |
| | Jack Senga-Ngoyi | 18 | D C, DM | £500 | £181k | £304k | 30-06-2024 | | |
| | Ajani Giscombe | 17 | AM C | £500 | £167k | £318k | 30-06-2024 | | |
| | Jeremiah Okine-Peters | 17 | AM RL | £180 | £414k | £786k | 30-06-2023 | | |
| | Kyle Daniel-Spray | 17 | D LC | £180 | £342k | £649k | 30-06-2023 | | |
| | Boyd Beacroft | 19 | D C | £600 | £224k | £320k | | | |
| | Adrian Akande | 18 | AM RLC, F C | £600 | £200k | £329k | 30-06-2023 | | |
| | Aston Greaver | 17 | ST | £180 | £396k | £743k | 30-06-2023 | | |
| | Harrison Furlong | 16 | AM RL | £180 | £306k | £640k | 30-06-2023 | | |
| | Abraham Kanu | 17 | D C | £180 | £359k | £665k | 30-06-2023 | | |
| | Jacob Borgnis | 17 | DM | £180 | £234k | £434k | 30-06-2023 | | |
| | Zion Nditi | 17 | D R | £180 | £252k | £467k | 30-06-2023 | | |
| | Troy Murray | 17 | AM C | £180 | £342k | £631k | 30-06-2023 | | |
| | Ryley Campbell | 17 | M C | £180 | £270k | £495k | 30-06-2023 | | |
| | Lui Bradbury | 17 | AM C | £400 | £53k | £96k | 30-06-2023 | | |
| | Tom Norcott | 17 | GK | £180 | £194k | £349k | 30-06-2023 | | |
| | Toby Mawer | 17 | GK | £180 | £59k | £105k | 30-06-2023 | | |
| | Ayyuba Jambang | 17 | D R | £600 | £34k | £61k | 30-06-2023 | | |
| | Taylan Harris | 17 | AM C | £180 | £48k | £84k | 30-06-2023 | | |
| | Louis Hutchings | 17 | D C, DM | £180 | £29k | £49k | 30-06-2023 | | |
| | Josh Green | 18 | AM R | £400 | £26k | £39k | 30-06-2023 | | |
| | Basil Tuma | 17 | AM R, ST | £180 | £33k | £56k | 30-06-2023 | | |
| | Jack Timberlake | 16 | ST | £180 | £195k | £366k | 30-06-2024 | | |
| | Shay Spencer | 16 | AM C | £180 | £43k | £80k | 30-06-2024 | | |
| | Jayden Porter-Atkinson | 16 | DM | £180 | £160k | £312k | 30-06-2024 | | |
| | Denim Nnamudi | 16 | AM C | £180 | £32k | £58k | 30-06-2024 | | |
| | Joseph Barough | 16 | DM | £180 | £48k | £87k | 30-06-2024 | | |
| | Aaron White | 16 | D C | £180 | £23k | £41k | 30-06-2024 | | |
| | William Gutierrez Ramirez | 16 | D/WB R | £180 | £43k | £79k | 30-06-2024 | | |
| | Matthew Goulding | 16 | D C | £180 | £25k | £44k | 30-06-2024 | | |
| | Tyler Field | 16 | WB L | £180 | £306k | £611k | 30-06-2024 | | |
| | Harrison Rhone | 16 | GK | £180 | £43k | £80k | 30-06-2024 | | |
---
Reading Loaned Out Players in FM23
Players out on loan from Reading in Football Manager 2023
| | Name | Age | Position | Wage | Value | Cost | Expires | Rating | Potential |
| --- | --- | --- | --- | --- | --- | --- | --- | --- | --- |
| | Luke Southwood | 24 | GK | £1k | £232k | £85k | 30-06-2023 | | |
| | Jeriel Dorsett | 20 | D C | £900 | £717k | £991k | 30-06-2023 | | |
| | George Puşcaş | 26 | AM L, ST | £15k | £4m | £334k | 30-06-2024 | | |
---
Reading Staff in Football Manager 2023