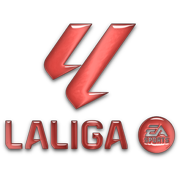 Villarreal are a team in Football Manager 2021. Villarreal play in the Spanish First Division in Spain in FM 21. Villarreal are a playable team in FM2021. Villarreal play at a stadium called "Estadio de La Cerámica" in Football Manager 21.
Name

Villarreal

Nation

Spain

Division

Spanish First Division

Average Age

27.21

Balance

£23m

Wage Budget

£0

Training Facilities

Excellent

Youth Facilities

Excellent

Youth Academy

Excellent

Youth Recruitment

Limited

Stadium Capacity

23,500

Average Attendance

17,500

Ability

82%

Potential

85%
Villarreal Newgen Rating
Excellent
Newgens are the new players that the game generates and join the club on Youth Intake Day. The Newgens produced by Villarreal will be Excellent
Villarreal Transfers
Looking for players to buy for Villarreal in Football Manager 2021?
This is a guide to managing Villarreal in FM21. If you want to play Football Manager 2021 with an updated Villarreal squad featuring all the latest real world transfers then you should download the sortitoutsi FM21 Update which updates the Football Manager 2021 database with all the latest transfers, updated squads and promotions and relegations. It's the best Football Manager 2021 Data Update you can download.
Villarreal Players in FM21
All Villarreal Players in Football Manager 2021
| | Name | Age | Position | Wage | Value | Cost | Expires | Rating | Potential |
| --- | --- | --- | --- | --- | --- | --- | --- | --- | --- |
| | Dani Parejo | 31 | DM, M/AM (C) | £58k | £25m | £300m | 30-06-2024 | | |
| | Pau Torres | 23 | D (C) | £55k | £30m | £37m | 30-06-2024 | | |
| | Gerard Moreno | 28 | AM (R), ST (C) | £51k | £29m | £34m | 30-06-2023 | | |
| | Sergio Asenjo | 31 | GK | £44k | £20m | £300m | 30-06-2022 | | |
| | Paco Alcácer | 26 | ST (C) | £48k | £27m | £40m | 30-06-2025 | | |
| | Raúl Albiol | 34 | D (C) | £42k | £2m | £300m | 30-06-2022 | | |
| | Francis Coquelin | 29 | DM, M (RC) | £64k | £18m | £21m | 30-06-2024 | | |
| | Gerónimo Rulli | 28 | GK | £42k | £13m | £14m | 30-06-2024 | | |
| | Vicente Iborra | 32 | DM, M (C) | £50k | £7m | £7m | 30-06-2023 | | |
| | Mario Gaspar (Mario Pérez Martínez) | 29 | D/WB (R) | £28k | £13m | £13m | 30-06-2023 | | |
| | Moi Gómez | 25 | M (C), AM (LC) | £25k | £14m | £14m | 30-06-2025 | | |
| | Manu Trigueros | 28 | M (C) | £25k | £13m | £13m | 30-06-2022 | | |
| | Alfonso Pedraza | 24 | D/WB/M/AM (L) | £25k | £12m | £10m | 30-06-2025 | | |
| | Samuel Chukwueze | 21 | M (R), AM (RL) | £23k | £12m | £56m | 30-06-2023 | | |
| | Alberto Moreno | 27 | D/WB (L) | £21k | £10m | £9m | 30-06-2024 | | |
| | Rubén Peña | 29 | D/WB/M/AM (R) | £21k | £9m | £8m | 30-06-2024 | | |
| | Pervis Estupiñán | 22 | D/WB/M/AM (L) | £21k | £9m | £37m | 30-06-2027 | | |
| | Juan Foyth | 22 | D (RC) | £36k | £14m | £46m | 30-06-2023 | | |
| | Jaume Costa | 32 | D (RL), WB (L) | £17k | £3m | £3m | 30-06-2021 | | |
| | Carlos Bacca | 33 | ST (C) | £65k | £2m | £1m | 30-06-2022 | | |
| | Etienne Capoue | 32 | DM, M (C) | £40k | £6m | £6m | 30-06-2023 | | |
| | Ramiro Funes Mori | 29 | D (C) | £37k | £6m | £4m | 30-06-2022 | | |
| | Yéremi Pino | 17 | AM (RLC), ST (C) | £12k | £5m | £24m | 30-06-2024 | | |
| | Álex Baena | 19 | AM (RLC) | £10k | £4m | £20m | 30-06-2025 | | |
| | Fernando Niño | 19 | ST (C) | £10k | £4m | £16m | 30-06-2024 | | |
| | Dani Raba | 24 | AM (C), ST (C) | £5k | £2m | £2m | 30-06-2022 | | |
| | Emiliano García | 16 | ST (C) | £90 | £4k | £732k | 30-06-2023 | | |
| | Santiago Montiel | 17 | D (C) | £109 | £3k | £161k | 30-06-2023 | | |
---
Villarreal Loaned Out Players in FM21
Players out on loan from Villarreal in Football Manager 2021
---
Villarreal Staff in Football Manager 2021