Win a copy of FM24: We are running multiple competitions where you can win Football Manager 2024. Enter Now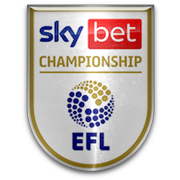 Norwich City are a team in Football Manager 2021. Norwich play in the Sky Bet Championship in England in FM 21. Norwich City are a playable team in FM2021. Norwich play at a stadium called "Carrow Road" in Football Manager 21.
Name

Norwich City

Nation

England

Division

Sky Bet Championship

Average Age

21.22

Balance

£89m

Wage Budget

£0

Training Facilities

Great

Youth Facilities

Excellent

Youth Academy

Adequate

Youth Recruitment

Limited

Stadium Capacity

27,359

Average Attendance

25,785

Ability

78%

Potential

82%
1 Person Managing Norwich City in FM21
Norwich City Newgen Rating
Great
Newgens are the new players that the game generates and join the club on Youth Intake Day. The Newgens produced by Norwich City will be Great
Norwich City Transfers
Looking for players to buy for Norwich City in Football Manager 2021?
This is a guide to managing Norwich City in FM21. If you want to play Football Manager 2021 with an updated Norwich City squad featuring all the latest real world transfers then you should download the sortitoutsi FM21 Update which updates the Football Manager 2021 database with all the latest transfers, updated squads and promotions and relegations. It's the best Football Manager 2021 Data Update you can download.
Norwich City Players in FM21
All Norwich City Players in Football Manager 2021
| | Name | Age | Position | Wage | Value | Cost | Expires | Rating | Potential |
| --- | --- | --- | --- | --- | --- | --- | --- | --- | --- |
| | Emiliano Buendía | 23 | M (R), AM (RC) | £18k | £25m | £40m | 30-06-2024 | | |
| | Max Aarons | 20 | D/WB (R) | £18k | £15m | £42m | 30-06-2023 | | |
| | Teemu Pukki | 30 | ST (C) | £18k | £15m | £18m | 30-06-2022 | | |
| | Tim Krul | 32 | GK | £22k | £10m | £10m | 30-06-2024 | | |
| | Oliver Skipp | 19 | DM, M (C) | £25k | £12m | £39m | 30-06-2024 | | |
| | Todd Cantwell | 22 | M (RL), AM (RLC) | £19k | £12m | £26m | 30-06-2022 | | |
| | Dimitris Giannoulis | 24 | D/WB/M (L) | £6k | £4m | £6m | 30-06-2022 | | |
| | Ben Gibson | 27 | D (C) | £40k | £8m | £9m | 30-06-2022 | | |
| | Kenny McLean | 28 | DM, M/AM (C) | £17k | £7m | £7m | 30-06-2023 | | |
| | Xavi Quintillà | 23 | D (LC) | £10k | £3m | £6m | 30-06-2023 | | |
| | Onel Hernández | 27 | M/AM (RL) | £18k | £7m | £6m | 30-06-2023 | | |
| | Grant Hanley | 28 | D (C) | £16k | £6m | £7m | 30-06-2023 | | |
| | Lukas Rupp | 29 | DM, M (RC), AM (R) | £19k | £6m | £7m | 30-06-2022 | | |
| | Sam Byram | 26 | D (RL), M (R) | £18k | £5m | £6m | 30-06-2023 | | |
| | Ørjan Nyland | 29 | GK | £6k | £4m | £8m | 30-06-2021 | | |
| | Alexander Tettey | 34 | DM, M (C) | £15k | £617k | £617k | 30-06-2021 | | |
| | Jordan Hugill | 28 | ST (C) | £20k | £6m | £5m | 30-06-2023 | | |
| | Christoph Zimmermann | 27 | D (C) | £16k | £5m | £6m | 30-06-2023 | | |
| | Kieran Dowell | 22 | M (C), AM (RLC) | £10k | £5m | £17m | 30-06-2023 | | |
| | Mario Vrancic | 31 | DM, M/AM (C) | £16k | £3m | £2m | 30-06-2021 | | |
| | Marco Stiepermann | 29 | M (LC), AM (C) | £16k | £5m | £4m | 30-06-2022 | | |
| | Moritz Leitner | 27 | DM, M/AM (C) | £18k | £1m | £1m | 30-06-2022 | | |
| | Jacob Sørensen | 22 | D (C), DM, M (C) | £10k | £4m | £26m | 30-06-2023 | | |
| | Przemysław Płacheta | 22 | M/AM (L) | £10k | £4m | £13m | 30-06-2024 | | |
| | Adam Idah | 19 | ST (C) | £4k | £1m | £12m | 30-06-2024 | | |
| | Michael McGovern | 36 | GK | £8k | £99k | £55k | 30-06-2021 | | |
| | Josh Martin | 18 | AM (RL) | £1k | £206k | £8m | 30-06-2023 | | |
| | Bali Mumba | 18 | D/WB (R), DM, M (C) | £2k | £187k | £9m | 30-06-2024 | | |
| | Sebastian Soto | 19 | ST (C) | £1k | £121k | £2m | 30-06-2023 | | |
| | Daniel Barden | 19 | GK | £650 | £101k | £3m | 30-06-2022 | | |
| | Aston Oxborough | 22 | GK | £1k | £76k | £38k | 30-06-2022 | | |
| | Melvin Sitti | 20 | M/AM (C) | £4k | £96k | £3m | 30-06-2024 | | |
| | Andrew Omobamidele | 18 | D (C) | £1k | £54k | £866k | 30-06-2024 | | |
| | Thomas Dickson-Peters | 17 | AM (C), ST (C) | £700 | £25k | £994k | 30-06-2023 | | |
| | Jon McCracken | 20 | GK | £500 | £38k | £148k | 30-06-2022 | | |
| | Rob Nizet | 18 | D (LC), WB/M (L) | £600 | £45k | £698k | 30-06-2022 | | |
| | Jaden Warner | 17 | D (RC) | £500 | £28k | £863k | 30-06-2024 | | |
| | Matthew Dennis | 18 | M (R), AM (RL), ST (C) | £600 | £25k | £1m | 30-06-2022 | | |
| | Jonathan Tomkinson | 18 | D (C) | £145 | £10k | £371k | 30-06-2021 | | |
| | Reece McAlear | 18 | M (C) | £600 | £23k | £447k | 30-06-2022 | | |
| | Saul Milovanovic | 19 | D (C), DM | £500 | £15k | £92k | 30-06-2021 | | |
| | Tony Springett | 17 | M/AM (R) | £500 | £22k | £929k | 30-06-2023 | | |
| | Abu Kamara | 17 | AM (C), ST (C) | £500 | £18k | £404k | 30-06-2023 | | |
| | Jonathan Rowe | 17 | AM (L), ST (C) | £500 | £11k | £404k | 30-06-2023 | | |
| | Regan Riley | 17 | M (C) | £1k | £15k | £995k | 30-06-2024 | | |
| | Nelson Khumbeni | 17 | DM | £145 | £10k | £428k | 30-06-2021 | | |
| | Shae Hutchinson | 19 | AM (C), ST (C) | £500 | £8k | £39k | 30-06-2021 | | |
| | Zach Dronfield | 18 | DM, M (C) | £400 | £8k | £106k | 30-06-2021 | | |
| | Ethen Vaughan | 18 | D (R) | £400 | £7k | £71k | 30-06-2021 | | |
| | Josh Giurgi | 18 | M/AM (RL) | £400 | £8k | £99k | 30-06-2021 | | |
| | Lewis Shipley | 16 | D (LC) | £145 | £10k | £2m | 30-06-2023 | | |
| | Sam Blair | 17 | GK | £500 | £7k | £453k | 30-06-2023 | | |
| | Saxon Earley | 17 | DM, M (C) | £145 | £9k | £355k | 30-06-2021 | | |
| | Sean Stewart | 17 | D (L) | £500 | £8k | £145k | 30-06-2024 | | |
| | Joe Duffy | 16 | AM (C), ST (C) | £145 | £9k | £1m | 30-06-2022 | | |
| | Zak Brown | 17 | D (C) | £145 | £5k | £113k | 30-06-2021 | | |
| | Eddie Jackson | 17 | D (R) | £145 | £7k | £71k | 30-06-2021 | | |
| | Harry Pitcher | 17 | D (R), ST (C) | £145 | £8k | £106k | 30-06-2021 | | |
| | Sol Hamilton | 16 | M (C) | £145 | £6k | £762k | 30-06-2022 | | |
| | Oscar Thorn | 16 | ST (C) | £145 | £6k | £527k | 30-06-2022 | | |
| | Ola Okeowo | 16 | D (R) | £145 | £5k | £504k | 30-06-2022 | | |
| | Brad Hills | 16 | D (C) | £145 | £5k | £172k | 30-06-2022 | | |
---
Norwich City Loaned Out Players in FM21
Players out on loan from Norwich City in Football Manager 2021
---
Norwich City Staff in FM21
Norwich City Staff in Football Manager 2021