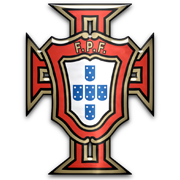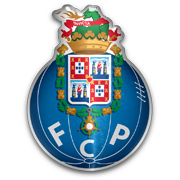 FC Porto are a team in Football Manager 2023. FC Porto play in the Portuguese Premier League in Portugal in FM 23. FC Porto are a playable team in FM2023. FC Porto play at a stadium called "Estádio do Dragão" in Football Manager 23.
Name

FC Porto

Nation

Portugal

Division

Portuguese Premier League

Average Age

20.15

Balance

£8m

Wage Budget

£634k

Training Facilities

Excellent

Youth Facilities

Great

Youth Academy

Excellent

Youth Recruitment

Excellent

Stadium Capacity

50,033

Average Attendance

41,826

Ability

81%

Potential

84%
1 Person Managing FC Porto in FM23
FC Porto Newgen Rating
Excellent
Newgens are the new players that the game generates and join the club on Youth Intake Day. The Newgens produced by FC Porto will be Excellent
FC Porto Transfers
Looking for players to buy for FC Porto in Football Manager 2023?
This is a guide to managing FC Porto in FM23. If you want to play Football Manager 2023 with an updated FC Porto squad featuring all the latest real world transfers then you should download the sortitoutsi FM23 Update which updates the Football Manager 2023 database with all the latest transfers, updated squads and promotions and relegations. It's the best Football Manager 2023 Data Update you can download.
All FC Porto Players in Football Manager 2023
| | Name | Age | Position | Wage | Value | Cost | Expires | Rating | Potential |
| --- | --- | --- | --- | --- | --- | --- | --- | --- | --- |
| | Pepe | 39 | D C | £50k | £3m | £6m | 30-06-2023 | | |
| | Mehdi Taremi | 29 | AM LC, F C | £30k | £26m | £56m | 30-06-2024 | | |
| | Diogo Costa | 22 | GK | £30k | £53m | £171m | 30-06-2027 | | |
| | Otávio | 27 | AM RLC | £33k | £26m | £54m | 30-06-2025 | | |
| | Mateus Uribe | 31 | DM | £40k | £13m | £26m | 30-06-2023 | | |
| | Pepê | 25 | AM RL | £26k | £20m | £40m | 30-06-2027 | | |
| | Evanilson | 22 | AM L, ST | £27k | £18m | £55m | 30-06-2027 | | |
| | Galeno | 24 | AM RL | £15k | £16m | £39m | 30-06-2027 | | |
| | Stephen Eustáquio | 25 | DM | £16k | £16m | £32m | 30-06-2027 | | |
| | Iván Marcano | 35 | D LC | £33k | £1m | £1m | 30-06-2023 | | |
| | João Mário | 22 | D/WB/AM R | £13k | £14m | £28m | 30-06-2027 | | |
| | Marko Grujić | 26 | DM | £24k | £10m | £9m | 30-06-2026 | | |
| | Fábio Cardoso | 28 | D C | £8k | £8m | £7m | 30-06-2026 | | |
| | Toni Martínez | 25 | ST | £18k | £9m | £8m | 30-06-2025 | | |
| | Wendell | 28 | D/WB L | £25k | £5m | £5m | 30-06-2025 | | |
| | Cláudio Ramos | 30 | GK | £5k | £4m | £4m | 30-06-2024 | | |
| | Gabriel Veron | 19 | AM RL, ST | £18k | £9m | £25m | 30-06-2027 | | |
| | David Carmo | 22 | D C, DM | £17k | £9m | £17m | 30-06-2027 | | |
| | Zaidu Sanusi | 25 | D/WB/M L | £9k | £2m | £2m | 30-06-2027 | | |
| | Wilson Manafá | 27 | D/WB RL, AM R | £5k | £2m | £1m | 30-06-2023 | | |
| | André Franco | 24 | AM RLC | £12k | £2m | £2m | 30-06-2027 | | |
| | Samuel Portugal | 28 | GK | £8k | £857k | £713k | 30-06-2027 | | |
| | Danny Namaso | 21 | AM RLC, F C | £6k | £3m | £7m | 30-06-2025 | | |
| | Bruno Costa | 25 | AM RLC | £8k | £2m | £1m | 30-06-2024 | | |
| | Gonçalo Borges | 21 | AM RL | £4k | £3m | £5m | 30-06-2027 | | |
| | Fernando Andrade | 29 | AM RL, ST | £8k | £262k | £99k | 30-06-2023 | | |
| | Rodrigo Conceição | 22 | D/WB R, AM RL | £5k | £1m | £2m | 30-06-2024 | | |
| | André Oliveira | 16 | M C | £60 | £666k | £2m | 30-06-2025 | | |
| | Alfa Baldé | 17 | AM RL | £1k | £146k | £365k | 30-06-2025 | | |
| | Gabriel Brás | 18 | D C | £2k | £194k | £434k | 30-06-2028 | | |
| | Ussumane Djaló | 17 | AM C | £1k | £178k | £440k | 30-06-2025 | | |
| | Tiago Andrade | 16 | AM L | £60 | £247k | £669k | 30-06-2025 | | |
| | Francisco Guedes | 18 | AM C | £1k | £25k | £48k | 30-06-2023 | | |
| | António Ribeiro | 18 | D C | £1k | £8k | £15k | 30-06-2023 | | |
| | Francisco Silva | 18 | D/WB L | £60 | £10k | £21k | 30-06-2023 | | |
| | Mariano Regal | 17 | DM | £1k | £129k | £316k | 30-06-2024 | | |
| | João Teixeira | 16 | AM C | £60 | £247k | £661k | 30-06-2025 | | |
| | Gil Martins | 16 | AM C | £60 | £278k | £742k | 30-06-2025 | | |
| | Bruno Pires | 18 | DM | £1k | £31k | £59k | 30-06-2023 | | |
| | Dinis Rodrigues | 17 | D/WB/AM R | £1k | £114k | £275k | 30-06-2025 | | |
| | Afonso Leite | 17 | AM L, ST | £1k | £91k | £191k | 30-06-2024 | | |
| | Guilherme Venâncio | 16 | D/WB L | £60 | £156k | £414k | 30-06-2023 | | |
| | Luís Gomes | 17 | D C | £1k | £269k | £563k | 30-06-2024 | | |
| | Jeremy Agbonifo | 16 | AM RL | £60 | £321k | £844k | 30-06-2024 | | |
| | Gonçalo Paiva | 16 | AM RL | £60 | £128k | £336k | 30-06-2025 | | |
| | Joel Carvalho | 18 | ST | £1k | £17k | £32k | 30-06-2023 | | |
| | Pedro Virgínia | 18 | GK | £1k | £11k | £20k | 30-06-2023 | | |
| | Bernardo Ferreira | 17 | D C | £60 | £24k | £57k | 30-06-2023 | | |
| | Fábio Amaral | 16 | AM RL | £60 | £113k | £293k | 30-06-2025 | | |
| | Daniel Carrasco | 16 | D/WB L | £60 | £90k | £234k | 30-06-2023 | | |
| | Bernardo Ramirez | 16 | D/WB R | £60 | £120k | £312k | 30-06-2023 | | |
| | Gonçalo Silva | 16 | GK | £60 | £156k | £407k | 30-06-2023 | | |
| | Vasco Santos | 16 | D C, DM | £60 | £75k | £194k | 30-06-2025 | | |
| | Gonçalo Sousa | 16 | ST | £60 | £165k | £429k | 30-06-2025 | | |
| | Guilherme Belinha | 16 | AM C | £60 | £52k | £135k | 30-06-2023 | | |
| | Amadu Camará | 16 | DM | £60 | £45k | £115k | 30-06-2025 | | |
| | Suleimane Djaló | 17 | D C | £60 | £10k | £22k | 30-06-2023 | | |
| | Gonçalo Vieira | 16 | AM LC | £60 | £45k | £115k | 30-06-2023 | | |
| | Rafael Silva | 16 | M C | £60 | £37k | £96k | 30-06-2023 | | |
| | Mamadu Queta | 16 | D C | £60 | £50k | £130k | 30-06-2023 | | |
| | Adramane Cassamá | 18 | D/WB L | £60 | £0 | £0 | 30-06-2023 | | |
| | Diogo Fernandes | 17 | GK | £1k | £7k | £15k | 30-06-2024 | | |
| | Tiago Campas | 17 | D C, M C | £60 | £11k | £25k | 30-06-2023 | | |
| | Martim Silva | 17 | AM C | £60 | £3k | £6k | 30-06-2023 | | |
| | Nuno Freitas | 16 | D C | £60 | £67k | £172k | 30-06-2023 | | |
| | André Cabeleira | 16 | GK | £60 | £32k | £81k | 30-06-2023 | | |
| | Tomé Almeida | 16 | D C | £60 | £67k | £172k | 30-06-2023 | | |
| | Tiago Trindade | 16 | DM | £60 | £42k | £108k | 30-06-2023 | | |
| | João Pedra | 16 | AM RL | £60 | £23k | £58k | 30-06-2023 | | |
| | Tiago Sousa | 15 | ST | £60 | £125k | £347k | 30-06-2023 | | |
| | João Pereira | 16 | D L | £60 | £0 | £0 | 30-06-2023 | | |
---
FC Porto Loaned Out Players in FM23
Players out on loan from FC Porto in Football Manager 2023
| | Name | Age | Position | Wage | Value | Cost | Expires | Rating | Potential |
| --- | --- | --- | --- | --- | --- | --- | --- | --- | --- |
| | Diogo Leite | 23 | D C | £5k | £2m | £2m | 30-06-2024 | | |
| | Nanu | 28 | D/WB R, AM RL | £5k | £680k | £563k | 30-06-2025 | | |
| | Tomás Esteves | 20 | D/WB R | £4k | £608k | £1m | 30-06-2024 | | |
| | Mamadou Loum | 25 | DM | £7k | £380k | £305k | 30-06-2024 | | |
| | Romário Baró | 22 | M C | £4k | £2m | £4m | 30-06-2026 | | |
---
FC Porto Staff in Football Manager 2023