Win a copy of FM24: We are running multiple competitions where you can win Football Manager 2024. Enter Now
Find and download a whole range of Football Manager 2021 Add Ons in our FM21 Downloads Section. Add playable leagues to FM2021 with our FM 21 league expansions, or conquer FM21 by downloading the best killer tactics for Football Manager 2021. Change the look of FM21 by download a new Football Manager 2021 Skin or update your FM2021 kits, logos, player faces and backgrounds. We have all kinds of FM 21 Editor Data files you can download and add on to Football Manager 2021 to update the game or have make believe adventures with our FM21 fantasy leagues.
FM21 Add Ons for Football Manager 2021 including tactics, league expansions, custom databases, data updates and more. For FM21 graphics, see below.
Also check out our FM21 Data Update
Download Player Faces for Football Manager 2021
SS' Kits
402 Images 23.79 MiB 2024.01 - 01 Sep 2023
Download Kits for Football Manager 2021
Download Logos for Football Manager 2021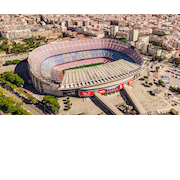 Download Backgrounds for Football Manager 2021
FM24 Downloads
FM23 Downloads
FM22 Downloads
FM21 Downloads
FM20 Downloads
FM19 Downloads
FM18 Downloads
FM17 Downloads
FM16 Downloads
FM15 Downloads
FM14 Downloads
FM13 Downloads
FM12 Downloads
FM11 Downloads
FM10 Downloads